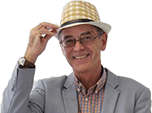 Cadillac SRX (2009–)
Last updated 26 March 2015
Jacked up 'crossover' Cadillac station wagon.
Never found a European market.
Updated 15 August 2008
First pictures shown of next-generation SRX Crossover, a 2010 model intended to launch worldwide in late 2009. New SRX, unveiled at the Pebble Beach Concours d'Elegance, in Monterey, California....
Introduction
Launched at the Pebble Beach concours in August 2008, the Cadilla SRX crossover never took off in Europe.