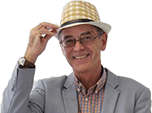 Cadillac Escalade (2006–2010)
Last updated 26 March 2015
Plenty of bling, plenty of gadgets and plenty of American V8.
Supersize-me proportions suit America better than Europe. Could not be more 'environmentally incorrect'.
Updated 12 November 2007
2008 Cadillac Escalade offers eight-seat luxury, refinement and exclusivity. Permanent 4x4 system with up to 50-50% / front-rear torque split. Exclusive 409 ps 6.2-litre V8 petrol engine with six-speed...
Introduction