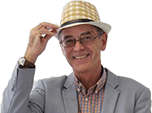 Bugatti Chiron (2016–)
Model History
March 2016
The photos of the Bugatti Chiron and these bald facts tell you all you need to know:
4,544mm long x 2,038mm wide x 1,212mm high.
7,993cc quad two staged turbocharged W16 cylinder engine developing 1,103kW (1,500HP) at 6,700rpm and 1,600Nm torque from 2,000rpm to 6,000rpm.
7 speed direct shift dual clurch transmission.
Mid engine. All wheel drive.
0-100kmh (62mph) in 2.5 seconds.
Top speed limited to 420kmh (261mph).