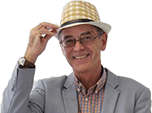 Bristol Fighter (2003–)
Last updated 22 August 2016
Model History
March 2009
Amazing and astonishing new variants of Bristol's extrordinary Fighter model, with Dodge Viper V10 engine. Exsting standard Fighter has 525bhp which rises to 550bhp at high speed due to due to aerodynamic overpressure within the air intake system. This is priced at £195,000 + VAT. 714Nm (525lb ft) torque at 4,200rpm; 6 speed manual gearbox; 0-60 in 4 seconds; geared at 41mph/1,000rpm in 6th, so 100mph at 2,450rpm and 20mpg.
The 628bhp (660bhp on overboost) 'S' variant announced in 2004 goes into production in Summer 2005 priced at £218,000 + VAT. Apparently capable of well over 220mph and the fastest front engines, road going production car ever built.
All Fighters are available with an 'R' roadholding package of new 5-spoke alloy wheels with 285/35 R 19 tyres at the front and 305/35 R 19 at the rear to improve responsiveness, ultimate traction and road holding. Adjustable spring bases lower the ride height by 10 mm, and special lightweight competition type springs are stiffer in rate, firmer anti-roll bars and revalved Bilstein dampers snub excess body movement. Changes to caster and camber sharpen steering feel and front tyre adhesion. To provide room for wider rear wheels and tyres the dual 3" exhaust system is rerouted to emerge from the sills ahead of the rear wheels, providing an additional benefit in horsepower and reduced weight.
Customers who value ultimate performance with a small sacrifice in practicality may order the 'C' (competition) package, which can be recognised by its lower stance (15 mm lower than standard) and its exposed competition style fuel fillers. Aerodynamic enhancements include fairings ahead of the front wheels and a vertical 'fence' at the rear of the car. Which further reduces the wake area behind the car and increases the rear down force. These changes lower the co-efficient of drag to 0.255 (the lowest of any production car), further improves acceleration and top speed, enhance handling balance and stability at very high speeds.
Technical Specifications – Fighter 'S'
Max power 628/660* bhp @ 5900 rpm Max torque, 580 lb.ft at 3900 rpm
Ported inlet manifold
Compression ratio increased to 10:1 (from 9.4:1)
CNC modified high flow cylinder heads
Larger stainless steel lightweight intake and exhaust valves
Lightweight rockers with 1.7:1 ratio. (Was 1.6:1)
Lighter extended rpm tappets and valve springs
High lift asymmetric grind camshaft
Modified fuel and ignition curves
Revised exhaust manifolds and high-now catalysts
'R' Package - Optional on standard Fighter and Fighter 'S'
Bristol 5-spoke wheels with forged centres and spun rims for best strength / lowest weight
10x19" wheels front and 11x19" wheels rear (previously 10x18")
Tyres upgraded from Pirelli P Zero to P Zero Rosso sizes 285/35x19 front, 305/35x19 rear (was 285/40x18)
Ride height lowered by 10 mm front and rear using adjustable lightweight spring seats
Lightweight race type springs. Rates increased by 30% to 325 lb.in rate front and rear (was 250 lb.in)
Uprated roll stiffness front and rear. Front increased by 35% and rear by 32%
Uprated Bilstein dampers to suit
Steering caster increased by 42% to 5.1 degrees (was 3.6 degrees)
Modified camber and bump steer settings at front to maximise grip and stability.
Revised exhaust system with outlets at rear of door sills
Additional price for 'R' package £16,125 + VAT
'C' Package. Optional on standard Fighter and Fighter 'S'
Twin brushed alloy competition type fuel fillers on rear wings
Ride height lowered by 15 mm front and rear
Lightweight race type springs. Rates increased by 40%
Uprated adjustable anti-roll bars. Rate increased by 60% front and 54% rear
Aerodynamic 'fence' incorporated at upper rear of body
Aerodynamic fairings and under panel ahead of front wheels
Additional price for 'C' package, £16,800 + VAT
Fighter T announced November 2006. Twin turbocharged and intercooled 8 litre V10 engine. 1,012 bhp at 5600 rpm. 1,036 lb.ft of torque at 4500 rpm. First deliveries of Fighter T expected September 2007. Top speed limited from 270mph to 225mph. Price £351,912.