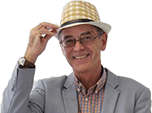 Bristol Blenheim 3S (2004–)
Last updated 26 March 2015
Sporty, refined and very distinguished. No gentleman should be without it.
If you have to ask the price, sir...
Updated 16 April 2004
Bristol has now been building bespoke motor cars and the occasional racer for 55 years. Its new model, the Blenheim 3S is a sportier but no less refined version of the Blenheim 3, which continues in...
Introduction