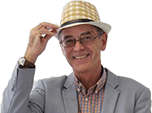 BMW Z3 (1997–2003)
Last updated 14 May 2019
What's good
BMW, Toyota and Ford jointly suffered the fewest breakdowns attended by German ADAC during 2001. BMW had sixth lowest average cost in warranty claims for cars up to 10 years old in 2002 Warranty Direct index. For more info link to Sportscar Guides www.sportscarguides.co.uk BMWs generally had below average warranty repair costs in 2003 Warranty Direct Reliability index (index 81.41 v/s lowest 31.93). Link:- www.reliabilityindex.co.uk
For servicing and repairs: Independent BMW Specialists Register
Very compact. Snug cockpit. Doesn't buffet badly up to 80 mph.
By Spring 2019 Z3 Roadsters where so cheap they were starting to get noticed as a means of acquiring a facial tan if not as a satisfying sports car to drive. Values have bottomed and Z3 2.8i models are already climbing.
What to watch out for
American built. 115 bhp 1.9 auto looks 'sporty' but isn't.

115 bhp and 140 bhp 1.9 litre fours not really enough except for cruisers.

No clever roof like the SLK. Not very sporty to drive. Soft-tops can leak. Optional hardtops offer poor seal for side windows - modification kit available from early 1999.

Z3 'M' coupe may be fast but is aesthetically hideous.

Pre-November 2001 3 year warranty required expensive top up to be comprehensive in 2nd and 3rd years.
Build date from 2001 shown on engine compartment label on top of front nearside wheelarch.

Many RHDs were personally imported to avoid long delivery dates and don't have UK 3-year dealer warranty.

2.8s imported from other markets may have vulnerable Nickasil-lined bores rather than steel-lined bores.

Check fuel tank for damaged from bottoming out (very expensive to replace).

Front suspension lower ball joints and inner bushes wear, but are comparatively cheap to replace.

Service light indicator can easily be re-set, so a paid invoice is the only guarantee of a recent service.

Check took kit is all there.
13-4-2014: 87k mile year 2000 BMW Z3 reported to be leaking. Referred to Bristol Sunroofs