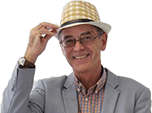 BMW X3 (2010–2018)
What's good
The X3 delivers an engaging drive with supple ride and excellent handling to make it one of the best mid-size SUVs on twisty roads.

Refinement is a key X3 strength, helped by the quiet nature of the diesel engine range.

Every engine in the X3 has twin-turbocharging to give strong performance, economy and low emissions compared to most rivals.

Comfort in the X3 is among the best in its sector and the boot is well shaped and spacious.
5-Star Euro NCAP Result: 88% Adult Occupant, 83% Child Occupant, 53% Pedestrian, 71% Safety Assist.
The panoramic navigation option does take seven digit UK postcodes.
Extremely positive report of orginal set of Pirelli Scorpion 235/55 R17 STR tyres lasting an excellent 48,500 miles.
What to watch out for
Rear legroom can become cramped if there is a taller front seat passenger ahead.
The transmission tunnel robs the X3 of being a true five-seater as space for a fifth occupants feet is compromised.
It may have four-wheel drive in most models, but the X3 soon runs out of off-road ability in more challenging conditions.
1-2-2011: Navigation updates very slow to update changes in roads. Can be a three year gap.
23-2-2011: Gaps in the £2500 panoramic 'Professional' navigation system's knowledge of the locations of 7 digit postcodes. The system is basically designed for less precise 4 digit codes and, while it can be reprogrammed to 7 digit codes, it does not always find all of them.
29-09-2011: One case of a failed drivers window regulator. By 13-6-2012 was subject to a TSB upgrade.
10-4-2012: Winter tyres are hard to find in the standard X3 size of 225/60 R17.
11-5-2013: Report of 16,000 mile 2011 X3 making "pinking" noises and requiring a full new set of injectors under warranty before its first 2 yearly service.
21-7-2013: Tyre life of Dunlop SP Sport Maxx GT 245/50/R18 100W runflats on X3 35d only around 12,000 miles.

18-8-2013: Autobox failure on 2800 mile X3 30d purchased 1-6-2013.
27-8-2013: "Scrubbing" sensation on full lock cured by BMW dealer replacing the fluid in the transfer box.
30-9-2013: Warning about the 'Mobile Application Preparation (6NR)' option at £130. This is ESSENTIAL because it enables the iPhone 'BMW Connected Drive' app, including web radio. BMW UK officially doesn't or won't support a retrofit of 6NR (though 'fixes' are available via idependent specialists).
29-10-2013: Failed EPAS steering column reported on 2012 X3 20d M Sport. Replaced under warranty.
25-1-2015: Fuel economy of new 2.0 BMW B47 diesel engine with auto reported to be 8mpg worse after 3,000 miles use than older N47 engine in 2011 X3 .
15-4-2015: Strange phenomenon of cracking of inside of standard (not xenon) headlight lenses on BMW X3 not yet 3 years old. BMW dealer at first blamed impact, but replaced under warranty.
5-5-2015: Unspecified "electrical problems" reported on 2011 BMW X3.
3-12-2015: Vibration reported from variablle suspension of 2014 X3 from 6000 miles, not caused by out of balance wheels as these were checked and rebalanced.
13-1-2016: If the offside rear footwell fills with water, the reason is most likely to be that the rear hatch washer has frozen up. The washer fluid tube runs under the offside carpet and pressure from the pump can pop off a connector under the carpet near the gear selector.
13-7-2016: Report of reader ordering an X3 with factory fitted towbar. When the car came it did not have the factory fitted towing equipment, so dealer offered to retrofit. But when fitting a tow-bar in the factory, the engine and transmission cooling systems are upgraded as are the drive-shafts The drive-shaft update is to allow for the published towing limits to be achieved. Without these changes the towing limit is lower and the engine and or transmission could overheat.
24-10-2016: Report of 2010 X3 needing a new steering rack at 65k miles.
19-11-2016: Report of door mounted tailgate release button of 11,000 mile 2014 BMW X3 has sinking into the tailgate.
8-1-2017: Report of 2013 BMW X3 automatic needing new front brake discs and new pads all round at 24,000 miles.
13-4-2017: Report of fuel gauge of 2014 X3 2.0 automatic over-reading leading to engine running out of fuel and all power assistance to brakes and steering being lost.
25-4-2017: Report of sticking valve in engine of F25 X3 at 70,000 miles. BMW dealer diagnosed failure of timing chains and estimated $6,800.00 to repair engine.
13-7-2017: Report of three failures of ABS wheel sensors on 72k mile 2011 BMW F25 X3 in 12 months. Each failure threw the car into "limp" mode, generated various on-screen messages including 4x4 failure and complete transmission failure, and required recovery of the car.
27-9-2017: Report of new, 2017 BMW X3 kept in a gated community in South San Jose, California, opened and entered twice in 8 weeks, 2nd time all doors and hatchback left open. Seems that the scallywags boosted the signnal from the key to the 'keyless entry' car, making the car think the owner was beside it.
5-1-2018: Report of Pirelli P7 245/55 R17 tyres on a late 2016 BMW X3 deflating overnight at minus 7C. Held pressure after being re-inflated, then lost pressure again overnight at minus 5C. Not known if valves or rimseals.
12-1-2018: Report of TSB issued to owner of 2016 BMW X3 for an "engine management re boot". Since this, the lower button on the remote neither unlocks or opens the hatchback.
4-9-2018: Report of failure of offside LED DRL on 2015 BMW F25 X3. BMW dealer quoted £1394 plus VAT to "replace all modules". Recommended a Small Claim on the basis that for a headlight DRL to have failed after 3.5 years the car cannot have been "of satisfactory quality" in the first place.
7-9-2018: The combination of an X3 with Servotronic steering and 17-inch wheels with 225/60 R17s leaves a slack feel in the steering at the straight ahead position on a motorway, then a small amount of resistance when moving off centre. Some drivers find that a bit disconcerting, but it isn't a fault.
7-9-2018: The combination of an X3 with Servotronic steering and 17-inch wheels with 225/60 R17s leaves a slack feel in the steering at the straight ahead position on a motorway, then a small amount of resistance when moving off centre. Some drivers find that a bit disconcerting, but it isn't a fault.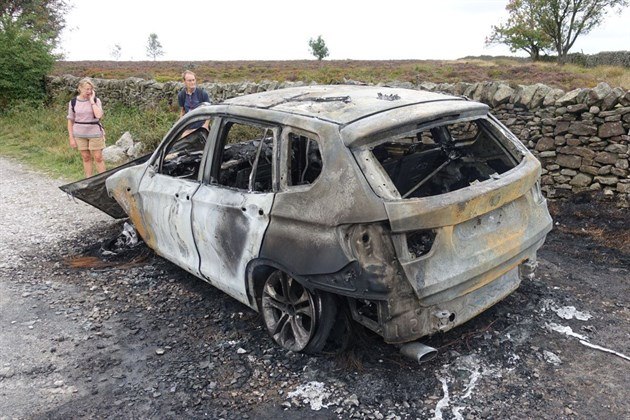 29-9-2018: Report of 2016 BMW F25 X3 2.0 diesel mysteriously burning out while parked in Derbyshire. Car had shown no faults prior to this and has only been serviced by the BMW main dealer. The fire service attended the blaze and suggested a possible electrical fault. Fortunately, the car was parked in a relatively remote location and there was no-one in the car or the incident could have been much more serious. BMW UK say that they cannot determine the cause of the fire and so it is only a matter for the insurance company. Fire seems to have started in the engine compartment. Possibly DPF regenerating? Possibly an electrical issue. Owner reported a similar incidence involving a 2017 F25 X3 in the USA: https://abc7.com/la-family-demands-answers-after-parked-bmw-catches-fire/4213154/ (On 23-10-2018 BMW extended a worldwide recall on 1,600,000 diesel engined cars built 2010-2017.) Report by Daily Express that BMW has now issued a recall for 1.6m diesel cars Worldwide that would include this 2016 X3 that was destroyed by fire in August. https://www.express.co.uk/life-style/cars/1035380/BMW-recall-2018-diesel-cars-UK-fire / However, by 7-11-2018 this was not on the list of official DVSA safety recalls. Later on the list twice. See Recalls.
2-2-2019: Report of computer closing down and the radio switching off in a September 2015 X3 2.0d. Within a few minutes the computer reboots. This is becoming more frequent.
20-4-2019: Report of Connected Drive and SatNav of 2017 BMW F25 X3 failing while owner was on holiday with the car in Greece. Satnav just keeps rebooting itsself and never stays on for more than a minute between reboots.
4-5-2019: Owner reported curing tyre noise on his BMW F25 X3 by fitting non-runflat Pirelli *P7C tyres at £159.09 each. The noise has gone and the new tyres give a better ride.
30-7-2019: Sensible analysis of the reason for the fires in BMW (and Volvo) EGR coolers is the glycol content of the coolant which is itself flammable.
30-8-2019: Complaint that the only 'factory fitted' twobar available on BMWs is a Westfalia electrically retractable one (instead of the previous manually detachable one). Reader had two fail on his 2013 X3, the first at less than one year old, replaced under warranty; the second this year at a replacement cost of £1500. If it fails without locking, then it cannot be used and the warning bong lasts throughout the journey. Reader's most recent fail leaves it extended effectively as a fixed bar, and he has decided he can't afford to have it replaced. To remove the electrically retractable towbar and retrofit a Westfalia detachable would be around £500, but the towbar fitter is unable to decode the car so it would still think there was a towbar error and bong its warning.
18-9-2019: Report of "stuttering" or "surging" from 36k mile 2013/63 BMW X3 diesel during normal acceleration. BMW dealer replaced the EGR valve (for a very reasonable £340, though see:29-9-2018), but stuttering/surging continued. We thing probably dirty injectors and recommended a bottle of fuel system cleaner added to half a tank of diesel, then switching to Superdiesel once that had been used up.
Recalls
30-11-2011: The screws retaining the variable camshaft timing (VANOS) housing may loosen and under certain circumstances the heads may break off. This can lead to the VANOS leaking oil internally and adversely affect the valve timing adjustment. If found to deviating from targeted data the engine emergency mode will be activated. This will be indicated by a distinct change in engine running. The orange engine management warning lamp and a check message; On vehicles with N51/N52 engines this will appear at ignition recycle, on N55 engine it will display immediately.

13-6-2012: TSB: D river's side window regulator upgrade.
30-4-2014: BMW of North America is recalling 156,000 cars from model years 2010 through 2012 due to Vanos bolts breaking causing petrol engines to stall. Models include X3 xDrive 28i, and X3 xDrive 35i, 2010 X3 xDrive 30i. In the affected vehicles, the bolts that secure the housing for the variable camshaft timing adjustment (VANOS) unit can loosen over time and may possibly break.

28-07-2014: Engine emergency mode may be activated during driving due to variable valve timing housing become loose.
06-06-2016: R/2016/179: ISOFIX child restraint system may become insecure. ISOFIX mountings are fixed to a cross member. As a result of vibrations and type of seat used, it is possible for the ISOFIX mountings to become insecure and in rare cases break off. Fix: Recall the vehicles that are likely to be affected and a metal angle bracket will be welded to each of the four ISOFIX brackets in the back seats to reinforce the mounting. Build dates: 01-08-2010 to 15-04-2016: VINS: WBAWY32040LL17504 to WBAWZ520700T55612 and WBAXX320100G76014 to WBAXX120100S31743
25-10-2018: BMW has issued a recall of around 1.6 million diesel engined cars built between 2010 and 2017 worldwide due to a fire risk. The risk comes from potential fluid leaks. Some coolant could leak from the exhaust gas recirculation module, which is part of the emissions reduction system. This leakage could combine with soot at high temperatures and cause a fire. Previously, BMW issued a recall of 480,000 vehicles across Asia and Europe for the same issue after fires were reported in South Korea due to the fault. No injuries or fatalities have been recorded as a result of the issue which could affect over one million drivers. After further inspection of the issue, the recall was subsequently extended. BMW said that motorists whose vehicles are affected by the recall would be contacted.
25-10-2018: Recall due to problem with exhaust gas recirculation (EGR) cooler on four-cylinder and six-cylinder diesel engines. The issue affects 268,000 BMW diesel cars in the UK, The recall notice states that a glycol-leakage from the EGR cooler may cause soot deposits to smoulder, melt the intake manifold and (in some cases) cause the car to catch fire.
5-11-2018: R/2018/258: BMW 5 Series Saloon Touring X3 X4 X5 3 series SaloonTouring Gran Turismo 4 series Gran Coupe Coupe Convertible 1 series 2 series Coupe Convertible: EXHAUST GAS RECIRCULATION COOLER COULD POTENTIALLY LEAK OVER TIME. The EGR cooler may leak,presenting a fire risk. FIX: The EGR cooler will be replaced with an im1,2,3,4,5,6,7 series, X1, X3, X4,X5, X6 proved version. VINS: WBA5E32010D787200 to WBA5E52090G721309
WBAWZ520300C23501 to WBAWZ520200T61737
WBA5L32090D788200 to WBA5L32080G540082
WBA8Y52030GV49900 to WBA8T32090G440750
WBA8H72030K508000 to WBA8J92060K784073
WBAXX120300G75029 to WBAXX120500U99954
WBA4E92050GA24001 to WBA4E92040G711998
WBAKT420X00M46500 to WBALS020600U16054
WBA1W52000P938100 to WBA1W720405A35328
WBA1S52040P809000 to WBA1S520805G80550
WBA2L72060V282201 to WBA2L52030V377125
WBA8D12080K488500 to WBA8F92050K773499
WBA2G72090V254204 to WBA2G520X0V661310
WBA4U320505A00101 to WBA4U320805A01842
WBA4P72060KW10800 to WBA4P72000K784670
WBAJC52070G579000 to WBAJC52090G579001
Build dates: 12-12-2013 to 17-8-2016
5-11-2018: R/2018/158 Recall (as above) actually issued: Affects 5 Series Saloon Touring X3 X4 X5 3 series SaloonTouring Gran Turismo 4 series Gran Coupe Coupe Convertible 1 series 2 series Coupe Convertible. Exhast Gas Recirculation Cooler could potentially leak over time. The EGR cooler may leak, presenting a fire risk. FIX: The EGR cooler will be replaced with an improved version. VINS: WBA5L32090D78820 to WBA5L32080G540082, build dates: 2/01/2014 to 29/07/2016; VINS: WBAJC52070G579000 to WBAJC52090G579001, build dates: 08/03/2016 to 18/08/2016. And VINS: WBA5E32010D787200 to WBA5E52090G721309, build dates: 12/12/2013 to 17/08/2016.
7-12-2018: R/2018/341: BMW 1,2,3,4,5,6,7 series, X1, X3, X4,X5,X6: EXHAUST GAS RECIRCULATION MODULE COOLER COULD LEAK. The EGR cooler may leak,presenting a fire risk. FIX: A visual inspection of the EGR cooler to check for leaks and excessive build-up of deposits. The EGR cooler will be replaced if required. VINS: WBALZ72050C955400 to WBA6G12070GT41585;
WBA1N32080J156802 to WBA1E72080J275800
WBAKS420900C48805 to WBAKS620600P86421
WBA1C520X0E981900 to WBA1C92000P879744
WBALX72020DL73500 to WBA6J120X0GD54982
WBAKV220600H12502 to WBAKV220000R00350
WBA3P320X0KE99000 to WBA3S92040K580945
WBA3U12020J848604 to WBA3U52090P658917
WBAWY52050LL19001 to WBAWY520400R03858
WBA3E120X0F161709 to WBA3E52090K615205
WBA3Y32040DZ26301 to WBA3Z92090D862921
WBAXX520100F90603 to WBAXX520900F90817
WBA3L52010F191503 to WBA8J72020K574090
WBA1H12030VW99902 to WBA1H32000V352393
WBA4B52030D572501 to WBA4G12000G298909
WBAVZ92010VR60201 to WBAVM72010VS55143
WBAYG42040DW89405 to WBAYG420X0D999896
WBAYC22040C999401 to WBAYC22070D255561
WBAXB72050DM70500 to WBA5J72090D222311
WBAXC62020DW87400 to WBA5N42050D287742
WBA6A62080DG65003 to WBA6E220X0GA38220
WBAFW92040C960900 to WBA5D52080GL96378
Build dates: 12-3-2011 to 25-4-2015
We need your help with our latest Satisfaction Index, so that we can help others make a smarter car buying decision. What's it like to live with your car? Love it? Loath it? We want to know. Let us know about your car - it will only take a few minutes and you could be helping thousands of others.
Help us with the Honest John Satisfaction Index now