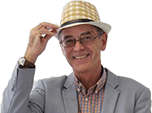 Automotive Solutions AS One (2003–)
Last updated 22 August 2016
Suzuki Hayabusa engine is a track-day screamer. Head-turning looks.
Hard to find one and they're all left-hand drive.
Updated 1 February 2003
Stunning looking mid engined roadster with high revving, mid-mounted 1.4 litre Suzuki Hayabusa engine developing up to 240bhp. Estimated top speed 150mph, but this will be sought for track-day acceleration...
Introduction