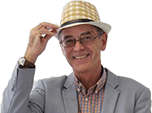 Review: Austro-Daimler Burgermeister ADR 630 (2019)
Concept PHEV based on 3-0 litre AMG GT with 3 electric motors developing 1215PS and 1600 Nm torque. 0-60 under 2.5 seconds. Top speed 200mph +.
So far, just a concept.
Recently Added To This Review
23 July 2019
Long, sweeping bonnet, short rear overhang and gullwing doors. Lightweight design, aluminum space frame and sophisticated, ground-breaking technology, allowed a kerb weight of 1650kg. 4,544mm long,... Read more
Austro-Daimler Burgermeister ADR 630 (2019): At A Glance
The Austro Daimler ADR 630 Shooting Grand of 2019 is a hybrid concept car, the spiritualsuccessor of the Austro Daimler 'Bergmeister' of 1931.
Established in 1899, Austro Daimler was a historically significant Austro-Hungarian automaker, who, at one stage in 1910, held the honor of making the world's fastest car – the 85mph Prinz Heinrich. Outbreak of the First World War saw the company focus on contribution to the wartime effort and so it wasn't until the 1930s that Austro Daimler reverted to the production of automobiles with some outstanding and innovative luxury vehicles leaving its production-line.
One such vehicle and the last to come out of the factory in 1931 was the 6-cylinder 'Bergmeister' or 'Mountain Master' so-called because of its numerous successes in mountain races. 90 years later its spiritual heir, the new ADR 630 Shooting Grand.