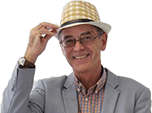 Audi RS7 (2014–2018)
Last updated 6 August 2018
Extremely fast but not ferocious RS rendition of A7 with 560PS and 700Nm torque.
£83,495 price tag is just the start. Jaguar XFR-S is cheaper and comes with more kit. Potential problems with air suspension and twin turbos (see S7).
Updated 22 October 2015
RS7 performance launched
The RS 7 Sportback performance costs £91,600 OTR and the 4.0-litre TFSI engine bolsters its 605PS output with a 700Nm torque peak which can be temporarily increased by the driver to 750Nm by way...
Introduction
Combining supercar performance with the comforts and practicalities of a five-door coupe, the Audi RS7 is the latest addition to the manufacturer's 'RennSport' division. From the outside, the RS7 is stunning to the eye, with a wonderfully sculptured body, which features free flowing lines that swoop from the bonnet to the boot.
Peek underneath the car's huge curved bonnet and you'll discover a potent V8 powerplant with 560PS at its disposal.  The engine is actually the same 4.0-litre unit as found in the RS6 and boasts a colossal 700Nm of torque and a top speed of 174mph. In its RS7 guise, the V8 is electronically tapped at 155mph, but it'll still cover 0-62mph in just 3.9 seconds.
Audi's celebrated four-wheel quattro drivetrain is included as standard, along with a mechanical differential that sends 40 per cent of the engine's power to the front and 60 per cent to the rear. The engine is coupled to a silky smooth eight-speed tiptronic gearbox, which can be operated in two modes - D and S - with the later offering the most performance. There are also gear shift paddles on the steering wheel to increase the driver's interaction.
Like most of cars in the RS stable, the RS7 is refined, comfortable and capable of reaching blistering speeds. Audi's cylinder‐on‐demand system is included as standard, which effectively makes the V8 act like a four‐cylinder unit when travelling at low speeds, thus saving fuel and improving economy. However, thump the throttle and the V8 will bark into life and transforms into a supercar.  It's incredibly composed on the road and offers superb handling. The RS7 is also incredibly forgiving and will let relative novices feel like they're the next Sebastian Vettel.
As with all Audis, there are a number of options available to boost the RS7, including carbon fibre‐ceramic brake discs and a dynamic package that will raise its top speed to 189mph. Buyers can also specify ride control adjustment, allowing the driver to select comfort or racing modes, along with changes to the steering and belt tensioners.