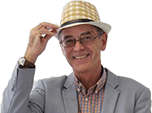 Audi A4 Cabriolet (2002–2005)
Last updated 13 January 2016
What's good
What to watch out for
UK RHD allocation for 2002 rapidly sold out. See A4 B6 2000 - 2005.
Driver's footrest can detatch and wedge under brake pedal.
Obviously, check operation of hood mechanism and check hood itself for tears and holes, particularly where it joins the body.

Steering wheel buttonchangers for Multitronic are an optional extra, so don't automatically assume a Multitronic will have them.

If buying a Multitronic, be suspicious of any bangs or jerks. Reports of problems with Multitronic electronics causing bangs when drive or reverse were selected and a low rpm vibration in 5th/6th. Multitronics MUST HAVE regular ATF changes. By 2005 reports of Multitronic failures were increasing. By 2006 Audi was offering 50% of replacement cost as long as the ATF had been replaced at 40,000 miles. Replacement boxes fitted with 7-plate rather than 6-plate clutches. By 2007 Audi was more reluctant to offer this goodwill. However, if the problem is only the clutch, then a new 7 plate clutch is about £2,200 fitted.

If car steams up it could be because it's fitted with one of a faulty batch of a/c units.

All 1.8 20V turbos built from around August 2001 to October 2002 can suffer from failure of one or more of the four ignition coils, which lead to a dispute between VAG and a supplier and a severe shortage of coils from November 2002 to January 2003. 2.0 20v timing belt drives waterpump. 2.0 FSI can use a lot of oil in its first 20,000 miles.

Rumour of timing chain tensioner failures on S4 4.2 V8s, possibly due to dirty oil. Oil and filter of this engine need to be changed every 6k miles. Timing belt of 2.0 20v needs changing before4 years or 60k miles (whichever comes first) and tensioner at the same time.

Manual clutch judder problem from cold due to condensation moisture. Clutch kit available using a modified clutch friction plate that will stop the juddering from occurring.

S4 has three radiators, two situated in the front wings where they are vulnerable to stone damage.

The front anti roll bar has had a design change but no recall from Audi UK. There is nothing wrong with the bar itself but rather the 2 plastic collars that prevent the rubber mounts from moving sideways under load. These collars were attached in the factory before powder coating/painting. Corrosion occurs on the surface beneath the collar and eventually it splits requiring the entire bar to be changed and corresponding sub frame alignment. The new bar has metal collars. Audi may agree to pay for the work, costing £485 but charging one reader £5 for "Warranty Reasons".

Problems with a 2003 2.0 TSI have included:

1. Failure of the temperature switch part No 059919501A
2. Intermittent faults appearing on autodiagnostic checks.
3. Failure of the fuel pump part No 06D127026H costing over £450.00 to replace.
4. Replacement of electronic thermostat housing part no 06B121111l at a cost of over £150.00
5. A cylinder head overhaul in August this year because the plastic partitions part number 06D103411F broke up and entered the cylinder head, which prevented the valves from opening correctly. Repairs in this instance were almost £1,000.00.
3.0TDIs can suffer injector problems, the first sign of which is white smoke. Replacement cost of all 6 is £2,300.
Early 2.0TDIs have a chain drive to the oil pump and the chain drive can eventually snap. Later cars have a gear train positive drive to the oil pump. Modifying early cars to positive oil pump drive can cost as much as £1,600. Failed oil pump drives totally wreck the engines and if the car has not been 100% Audi maintained, Audi will not pay.
A problem of later 2.0TDI PD 140s and 170s is failure of the oil pump. The oil pump is driven from a balancre shaft via a short hexagonal shaft. The peaks of this hexagonal shaft locate in six corresponding but minute grooves machined within the otherwise circular-bored oil pump drive shaft. Thus, the oil pump drive relies entirely on an interference fit of little more than 0.010" along the peaks of the hexagonal shaft. After about 50,000 miles, the shaft can round off, resulting in a totally destroyed engine and turbo, plus a bill of up to £9,000. If the danger is known and the oil pump is removed by the garage in good time, a new replacement pump will cost over £500, plus the labour etc to remove and refit it. However, it is also possible to save the old pump and modify the drive at a fraction of the cost of a new one. Many local machine shops already have numbers of these pumps in for such rectification, the drive shaft of each having been on the point of rounding off.
7-9-2013: Further report of Piezeo injector failure on 80k mile 2006 3.0 V6 TDI. Quoted £3,500, but reduced by a contribution from Audi to £2,350. Apparently, contemporary high output 2.0TDIs have the same problem.
1-2-2014: The drains to the sills may require periodic cleaning otherwise water can collect inside them.
List Price from
£29,255
Buy new from

£22,951

Contract hire from

£226.34

per month