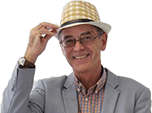 Audi A3 Cabriolet (2014–)
Model History
September 2013
Audi A3 Cabriolet for 2014 unveiled
The new A3 Cabriolet has a soft fabric acoustic roof that is stretched over a lightweight kinematic mechanism made of magnesium-steel. At the press of a button, the top opens or closes electro-hydraulically in less than 18 seconds at speeds of up to 31mph. When retracted, the top - folded into three layers - rests in a tray that barely affects luggage capacity, which is 287 litres (10.14 cubic ft).
4,420mm long with 2,600mm wheelbase, 1,790mm wide and 1,411mm high.
The soft top has a glass rear window and is available in black, grey and brown - its roof liner can be specified in black or lunar silver. The fully automatic acoustic hood has a thicker inner foam layer which further reduces the already low interior noise level of the A3 Cabriolet. A wind deflector and head-level heating for the front seats will be available from the options list. An active rollover protection system consisting of two spring-loaded plates that are recessed into the body protects the occupants in case of a rollover accident.
Three newly developed engines will be offered in the Audi A3 Cabriolet at its launch, all placing the emphasis as much on performance as on efficiency. The two TFSI engines produce 140PS and 180PS from 1.4 and 1.8 litres of engine displacement, respectively, while the 2.0 TDI develops 150PS; other engines will follow - ranging from the 1.6 TDI with 110PS to the 2.0 TFSI, which will power the Audi S3 Cabriolet with 300PS. All engines in the new Audi A3 Cabriolet employ direct injection and turbocharging and are backed up by a start-stop-system.
On average, the three launch engines bring a fuel economy improvement of around 12 per cent compared with their closest equivalents in the previous A3 Cabriolet range, despite also making performance gains. The 1.4 TFSI with six-speed manual transmission, for example, powers the new car from 0 to 62mph in 9.1 seconds, yet also achieves a very healthy 56.5 mpg with CO2emissions of 114 g/km. Also contributing to this efficiency is Audi cylinder on demand (COD) technology, which deactivates two of the engine's cylinders in low load conditions.
The 1.8-litre TFSI is also a state-of-the art unit with an extensive package of high-end technologies, including dual injection into the combustion chambers and induction manifold. It is initially linked exclusively to a seven-speed S tronic twin-clutch transmission, and where the Audi drive select vehicle dynamics system is fitted, it offers a free-wheeling function that further improves fuel economy. According to the combined cycle test it is capable of returning up to 48.7mpg with CO2 emissions of 133g/km.
Manual transmission-equipped 2.0 TDI with 150PS achieved combined fuel consumption of 67.3mpg and CO2 emissions of 110g/km in ECDC tests.
The power steering system features an efficient electromechanical drive, and to ensure that handling remains assured and safe but also adjustable right to the cornering limits the ESC stabilisation control system integrates an electronic limited slip differential. In support of this, powerful and durable brakes sit behind wheels ranging in size from 16 to 19 inches.
November 2013
Prices announced for 2014 Audi A3 Cabriolet
Priced from £25,790 to £32,420 with deliveries from April 2014. In entry level form, the A3 Cabriolet weighs just 1,365 kilograms. Even taking into account special reinforcements to maximise torsional rigidity, the body-in-white weighs 30 kilograms less than previously, helped by its aluminium bonnet. Weight has also been significantly reduced in the interior and in the engines.
In common with A3 hatchback models, the new Cabriolet will be available with a choice of SE, Sport or S line specification. Standard equipment at entry level includes the fully automatic hood finished in black, plus 16-inch alloy wheels, air conditioning, the MMI radio incorporating an 11 millimetre-thick powered folding screen, Audi Music Interface iPod connection, DAB digital radio, a Bluetooth interface, preparation for SD card-based navigation and a light and rain sensor package.
Sport and S line versions upgrade to the acoustic hood and sit 15mm lower on their respective 17-inch and 18-inch alloy wheels thanks to sports suspension. Both can also be equipped at no extra cost with the SE version's more comfort-oriented standard suspension, while S line models can be taken to the other extreme with S line sports suspension lowered by 25mm and also available at no cost.
From February 2014, A3 Cabriolet buyers will be able to choose from an extended list of engines, transmissions and drivetrains. Highlights will include the 1.6 TDI, which in other versions of the A3 already delivers up to 74.3mpg with CO2 emissions of just 99g/km, and a more powerful version of the 2.0 TDI with 184PS, which will be available with either front wheel-drive or quattro all-wheel-drive. It will also be possible to specify this world-renowned all-weather driving aid in conjunction with the 1.8 TFSI engine, and it will of course feature as standard in the forthcoming 300PS S3 Cabriolet.
| | | | |
| --- | --- | --- | --- |
| Engine | Trim | PS | OTR |
| 1.4 TFSI (CoD) | SE | 140 | £25,790 |
| 1.4 TFSI (CoD) | Sport | 140 | £27,015 |
| 1.4 TFSI (CoD) | S line | 140 | £29,165 |
| 1.8 TFSI | Sport | 180 | £30,270 |
| 1.8 TFSI | S line | 180 | £32,420 |
| 2.0 TDI | SE | 150 | £27,240 |
| 2.0 TDI | Sport | 150 | £28,465 |
| 2.0 TDI | S line | 150 | £30,615 |
February 2014
S3 Cabriolet unveiled
The 300 PS S3 Cabriolet is available to order from April 2014 with the first cars arriving in July.
The open-top four-seater has a soft top with an electrohydraulic drive. Magnesium, aluminium and high-strength steel keep its weight low. A highly insulating foam layer in the roof reduces the noise level in the interior. The top is available in three colours. It opens or closes in 18 seconds, even while driving at speeds up to 31 mph. An active rollover system protects passengers in the event of an accident.
It is powered by a 2.0 TFSI which delivers 300PS between 5,500rpm and 6,200rpm and produces 380Nmof torque from 1,800rpm to 5,500rpm. With S tronic the open-top four-seater accelerates to 62 mph in 5.4 seconds. The top speed of 155 mph is limited electronically. When empty (without the driver), the Audi S3 Cabriolet weighs just 1,620 kilograms. The passenger compartment consists primarily of ultra-high-strength steel, and the bonnet is made of aluminium.
When the standard Audi drive select dynamic driving system is operating in dynamic mode, it has a heightened throttle response, and the engine revs up briefly when the S tronic shifts gears. The sound flaps in the exhaust system open as the load and rpms increase. The Audi S3 Cabriolet with S tronic will return up to 39.8 mpg combined, equating to 165g/km of CO2.
Compared with the Audi A3 Cabriolet, the body is 25 millimetres lower due to the S Sport chassis. With the standard progressive steering, the rack-and-pinion is designed such that the steering ratio becomes more direct with steering-wheel motion – thus agility and comfort complement each other perfectly. The electromechanical progressive steering, which adapts its assistance to the speed, enables various optional assistance systems.
The S sports seats guide and support the body, and the backrests have embossed S3 logos. The upholstery is finished in Fine Nappa leather with S embossing and contrasting stitching. Combinations of Alcantara and leather are available as options. Alternatively, the Parade red design package offers pronounced upper shoulder sections and door trim inserts in Parade red with contrasting stitching. A special colour pigment on all leather trim prevents seats from heating up too much in the sun.
A leather multifunction sport steering wheel is standard with a flat-bottomed rim and shift paddles. Other standard features are the pedals made from brushed stainless-steel. The aluminium door sills bear S3 logos. Other standard features include heated front seats, Xenon plus headlights and the storage and luggage compartment package.
April 2014
Audi A3 Cabriolet range extended with introduction of entry-level 1.6 TDI
Capable of 72.4mpg with CO2 emissions of just 104g/km. The S tronic transmission available for 150PS 2.0 TDI and 140 PS 1.4 TFSI CoD (seven-speed dry clutch S tronic) models. Quattro permanent all-wheel drive offered in conjunction with the 1.8 TFSI engine. A3 Cabriolet 1.6 TDI priced from £25,890 OTR for the SE to £29,265 OTR for S line.
June 2014
Audi A3 Cabriolet range further extended by 2.0 TDI with 184PS
Made available for order, as a front-wheel drive manual or S tronic with quattro – prices start from £29,735 OTR. New S3 Cabriolet also ready to order - first deliveries September 2014 – priced from £38,910 OTR. Standard equipment highlights include Magnetic Ride and Progressive steering.
May 2015
Audi A3 2016 model year improvements announced
2.0 TDI 150PS engine can now be combined with quattro drive in all body styles. A3 2.0 TDI quattro 150PS priced from £25,045 OTR. In three-door form the new A3 2.0 TDI quattro with 150PS and six-speed manual transmission can accelerate to 62mph in 8.2 seconds and reach a top speed of 133mph. Combined economy is 58.9mpg with the 17-inch wheel that forms part of the Sport specification, or 57.6mpg with the range-topping 18-inch S line wheel, resulting in CO 2 outputs of 125g/km and 127g/km respectively.
A3 Cabriolet 2.0 TDI quattro Sport (6-speed man, 150PS) £30,405
A3 Cabriolet 2.0 TDI quattro S line (6-speed man, 150PS) £32,685
What does a Audi A3 Cabriolet (2014) cost?
List Price from
£22,725
Buy new from

£16,575

Contract hire from

£191.99

per month
Get a finance quote with CarMoney
Buy a used Audi A3 from £13,400