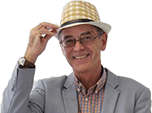 Aston Martin V12 Zagato (2012–2013)
Last updated 3 August 2019
Limited to just 150 examples. 510PS from 6.0-litre V12 engine. Hand made.
A price tag of £330,000.
Updated 9 February 2012
With the final design signed-off and engineering development work progressing apace, Aston Martin today reveals the first images of the new V12 Zagato (road car) scheduled for production later this year....
Introduction
Aston Martin confirmed that it would put the V12 Zagato road car into production in 2012 - with an eye watering price tag of £330,000. Just 150 examples of the stunning supercar were to be built ensuring exclusivity and pretty good residuals.
The new model, based on the V12 Vantage, will be hand assembled as Aston's headquarters in Gaydon, Warwickshire and features a handcrafted aluminium and carbon fibre body of which every pane is formed using an English wheel and traditionally crafted body bucks. Iconic Zagato design cues include the double bubble roof, which is made up of five separate pieces.
Designed for the focused driver, the V12 Zagato has been set-up with pure driving enjoyment in mind. The V12 Zagato combines Aston Martin's most dynamic bonded aluminium platform with the power of the 6.0-litre V12 engine producing 510 bhp (517 PS) and 570 Nm of torque.