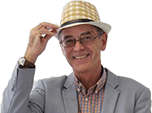 Aston Martin Rapide S (2010–)
Model History
September 2009
Aston Martin Rapide S unveiled
The Rapide S, functional yet luxurious, provides space for up to four adults combined with a driving experience synonymous with all Aston Martins.
Four 'swan wing' doors provide access to cosseting sports seats both front and rear bestowing occupants with ample accommodation. A 301 litre luggage compartment affords generous space for belongings for all four passengers whether they be sports bags or indeed, sets of skis, creating an Aston Martin which can be enjoyed on any occasion, anytime, anywhere.
Rapide's rear environment has been intelligently packaged to create a space where passengers feel a part of the driving experience with clear views to the front and sides. Comfort and support is supplied in the form of two hand trimmed individual seats and a personal face-level heating and air conditioning system. Aiding the practicalities of everyday use, the luggage compartment features a movable bulkhead to permit access from the rear cabin while the rear seats fold flat at the touch of a button to create a flat loading space increasing the luggage compartment from 301 litres to 750 litres.
Rapide features a hand-built 6.0-litre V12 engine producing 470 bhp (477 PS / 350 kW) with peak power being delivered at 6000 rpm and 600 Nm (443 lbft) peak torque at 5000 rpm. A specifically tuned six-speed Touchtronic 2 automatic transmission features as standard, allowing the driver to change gear automatically or manually via the steering column-mounted magnesium paddles.
First shown in 2006 in concept form at the Detroit Auto Show, the Rapide project received an immediate green light from Aston Martin's new shareholders in mid 2007 following the sale of the marque by the Ford Motor Company. In a little over two years, Aston Martin's design and engineering team have delivered a new car from the ground up. Rapide has been developed from the 'V/H Architecture' platform which already forms the backbone to Aston Martin's critically acclaimed line-up: the DBS, DB9 and Vantage range.
First deliveries of the Rapide were to commence early in 2010 globally through Aston Martin's 125 strong dealership network. Pricing will be confirmed at the Frankfurt Show.
Aston Martin Rapide: Specification
Body
Four door body style with 4 individual seats.
Extruded bonded aluminium VH body structure
Aluminium, magnesium alloy and composite body
Extruded aluminium door side impact beams
Single bi-xenon headlamps with integrated LED side lights and direction indicators
LED rear lamps and side repeaters
Engine
All alloy quad overhead cam 48 valve 5935cc V12
Front mid-mounted engine, rear-wheel drive
Fully catalysed stainless steel exhaust system with active bypass valves
Compression ratio 10.9:1
Max Power 350 kW (470 bhp / 477 PS) at 6000 rpm
Max Torque 600 Nm (443 lb ft) at 5000 rpm
Acceleration 0-60 mph in 5.1 seconds; 0-62 mph (0-100 km/h) in 5.3 seconds
Max Speed 188 mph (303 km/h) (predicted)
Transmission
Rear mid-mounted 'Touchtronic 2' six-speed gearbox with electronic shift-by-wire control system
Alloy torque tube with carbon fibre propeller shaft
Limited slip differential
Final Drive Ratio 3.46:1
Steering
Rack and pinion, Servotronic speed-sensitive power-assisted steering, 3.0 turns lock-to-lock
Column tilt and reach adjustment.
Wheels & tyres
20" alloy wheels
Front Bridgestone Potenza 245/40 R20
Rear Bridgestone Potenza 295/35 R20
Suspension
Front Independent double wishbone incorporating anti-dive geometry, coil springs, anti-roll bar and monotube adaptive dampers
Rear Independent double wishbones with anti- squat and anti-lift geometry, coil springs, anti-roll bar and monotube adaptive dampers
Adaptive Damping System (ADS)
Brakes
Front Dual cast brake discs 390mm diameter with six piston calipers
Rear Dual cast brake discs 360mm diameter with four piston calipers
Dynamic Stability Control (DSC)
Anti-lock braking system (ABS)
Electronic Brakeforce Distribution (EBD)
Emergency Brake Assist (EBA)
Traction Control
Hydraulic Brake Assist (HBA)
Positive Torque Control (PTC)
Electronic Park Brake (EPB)
Dimensions
Length 5019 mm (197.6")
Width (including mirrors) 2140 mm (84.3")
Height 1360 mm (53.5")
Fuel Capacity 90.5 litres
Kerb Weight 1950 kg (target) (4299 lb)
Interior
Full grain leather interior
Walnut facia trim
Iridium Silver centre console outer finish and Graphite inner finish
Auto-dimming interior rear-view mirror
Auto-dimming interior rear-view mirror with garage door opener (USA and Canada only)1
Electrically operated front seats
Memory front seats and exterior mirrors (three positions)
Dual stage driver and passenger front airbags
Front occupant side airbags
Head protection airbags for front and rear occupants
Heated front and rear seats
Heated rear screen
Automatic front and rear temperature control
Organic Electroluminescent (OEL) displays
LED map lamps and ambient lighting
Trip computer
Cruise control
Hard Disk Drive (HDD) satellite navigation system1,2
Bluetooth telephone preparation1
Satellite radio system (USA only)
Powerfold exterior mirrors
Front and rear parking sensors
Tyre pressure monitoring1
Alarm and immobiliser
Remote-control central door locking and boot release
Battery conditioner
Tracking device (UK only)3
Boot mounted umbrella
August 2014
Rapide S revised
The main changes is the debut of the new Touchtronic III eight-speed ZF automatic gearbox - the first time that this state-of-the-art gearbox has been incorporated into a transaxle layout
The 0-60mph time for the Rapide S drops to 4.2 seconds (4.4 seconds 0-100 km/h) – down by a full half second from its previous figure of 4.7 seconds. A reduction in exhaust gas back pressure as a result of ratio adjustment and other changes also benefits peak power, which rises by two bhp to 552bhp (560 PS).
The new eight-speed Touchtronic III automatic gearbox is not only three per cent lighter than its predecessor, it is also packaged more efficiently occupying precisely the same space within the car yet adding two further ratios over the outgoing transmission.
Touchtronic III delivers exceptional shift speed and moves between ratios as quick as 130 milliseconds – far quicker than even the most accomplished racing driver is capable of – while better gearbox efficiency allows more power and torque to be transmitted to the road more of the time.
Away from the gearbox, the Rapide S benefits from the addition of the latest Bosch Engine Management System. The new system, which delivers more precise engine control and seamlessly communicates with the new gearbox, receives its first application in an Aston Martin that combines the AM29 V12 engine and an automatic gearbox.
Meanwhile other electronic and engineering changes have taken place in 15MY cars to deliver a consistent GT character by perfectly aligning the chassis with improvements in powertrain performance and accessibility. For instance, a revised torque tube reduces transmission noise transfer into the passenger compartment while revised DSC sees the retuned stability system optimised for the new gearbox. A revised steering ECU delivers an even more crisp and precise steering response.
Uprated dampers on the new Vanquish – 15% stiffer at the front and a full 35% stiffer at the rear – improve the dynamic characteristic of the car in line with its significantly enhanced performance. Rapide S, meanwhile, gets uprated larger front brakes.
Outside there's the arrival of new ten-spoke forged alloy wheel designs, available in a variety of finishes, that not only enhance the cars' looks but save almost seven kilos in weight versus the standard wheel. There are also new paint colour options including the availability of the special paint colour Diavalo Red, previously limited to the breath-taking V12 Zagato.
Inside, the cars get new leather trim colour options including the contemporary blue-black Dark Knight, and bold Fandango Pink. Rapide S also gains the exciting option of a new Duotone leather seat finish in Sahara Tan and Vibrant Red, as well as a range of new headlining options that mix quilting with the finest leathers or Alcantara.