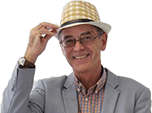 Aston Martin DB9 (2003–2016)
What's good
Covers huge distances quickly and effortlessly.
What to watch out for
No longer has rounded end rear side window.

Exhaust system can overheat contents of load area.
Considerable tyre noise on standard 20" wheels.
Rear lamp lenses can unstick and fall off.

Ridiculous design problem of radio antenna welded to inner side of a body panel and prone to failure. When this happens, the antenna had to be cut off and replaced and the that destroys the outer paint necessitating repainting of the outer panel.
Clutches of manuals normally only last about 5,000 miles.
18-1-2012: Adverse comment received: "I do not know whether you keep a record of the cars and garages that people make adverse comments regarding but if I had a vote I would cast the most expensive car I have ever had, an Aston Martin DB9, as the most unreliable and the garage from which it came and which services it, as not even understanding the word "service". My Aston Martin is under an extended warranty, thank goodness, and I think you advised me to do that. Your advice was correct, the car has broken down in every one of its five years and Grange of Exeter have not got the ghost of an idea of what service is about. My current position is that the Aston was taken into Grange last Monday (9th January) for a very small paint defect on a wing mirror. The defect probably covered two square inches of black paint, a problem caused by the garage. On Friday 13th January I telephoned having not heard from the garage and was told that the car would be returned to me that day or Monday morning but I would be telephoned later in the day. Half way through Monday I telephoned the garage having not heard from them and was told that the car would arrive on Tuesday 17th January. As I am dictating this on Monday 16th I do not know as yet whether it will arrive or not. I now know it will not."
15-11-2017: Report of rear stop light failing on a 2006 Aston Martin DB9. All other lights fine. To fix this owner had to buy a complete rear light cluster at £850.
Recalls
18-11-2005: R/2005/162 3 DB9s recalled because some may have been manufactured with an automatic transmission parking brake component which may not have been hardened to the correct specification. This could result in the transmission parking brake not engaging when park on the transmission is selected. Parking brake pawl guide plate replaced with a quality assured item.
14-8-2009: R/2009/085: 18 V8 Vantage, V12 Vantage, DBS and DB9 built between 6-4-2009 and 22-7-2009 recalled because it has been identified that during the build process of the subject vehicles, a safety critical action to check the torque of the front sub frame assembly bolts was omitted. Should the situation be ignored, the driver would become aware of an unusual steering response. Recalled vehicles will have the subject bolts inspected to ascertain whether they have been paint marked to indicate that the torque has been checked during production. Should this not be the case, the bolts will be re-torqued.
8-10-2010: R/2010/248: 1,035 DB9 Coupe, DB9 Volante, V8 Vantage Coupe, V8 Vantage Roadster and DBS Coupes built between 1-3-2007 and 30-9-2007 recalled because it has been established that the front suspension bottom suspension arm cam-bolt may be out of specification. It is possible that these bolts could crack and fail. This could, in extreme cases, affect the directional control of the vehicle. Cam bolts to be replaced.
29-5-2013: R/2013/167: 2,832 DB9 & DBS Coupe and Volante, Rapide & Rapide S Coupe, Vantage Coupe & Roadster, Zagato Coupe, V8 & V8S Coupe and Roadste, Virage Coupe and Volante built between 14-5-2012 and 10-4-2013 recalled because the throttle pedal may fail resulting in the driver being unable to accelerate or maintain speed. The throttle pedal arm on the affected vehicles is not to specification. Throttle pedal to be replaced with one of the correct specification.
6-2-2014: Repeat of May 2013 recall now totalling 17,509 cars built from 2007 on because of because of a faulty plastic component in the accelerator pedal. No crashess have been recorded as a result of the fault so far, so the recall is a precautionary measure, although 22 of the parts are recorded to have failed. According to reports the problem is with the accelerator pedal arms, which were built using counterfeit DuPont plastic by a Chinese subcontractor. This weaker plastic has the potential to break, which would make the car hard control. Aston Martins in 41 countries are affected, including more than 7000 in the UK. In response to the use of inferior plastics by the subcontractor, Aston Martin is moving production of the faulty component to a new subcontractor.
23-12-2014: Autoblog.com reported an NHTSA recall on most Aston Martins built between 3-7-2006 and 5-11-2014 over seat heaters that refuse to turn off. The danger that poses, according to the statement below from the National Highway Traffic Safety Administration, is that the seats could start to smolder. Models afftected are SB9, DBS, Virage, V8 Vantage and V12 Vantage. The recall affects an estimated 7,256 units across the United States. Owners are asked to bring their cars into their nearest Aston Martin dealership to have an additional circuit module installed that will cut the power to the seat heaters in case the control module fails.
We need your help with our latest Satisfaction Index, so that we can help others make a smarter car buying decision. What's it like to live with your car? Love it? Loath it? We want to know. Let us know about your car - it will only take a few minutes and you could be helping thousands of others.
Help us with the Honest John Satisfaction Index now