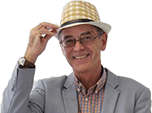 Aspid SS (2008–)
Last updated 22 August 2016
Crazy sports car from Spanish brand. 0-62mph in just 2.8 seconds.
Price of €107,000 without tax.
Updated 12 July 2008
Highly acclaimed for its handling and performance by professional testers and race drivers alike, the Aspid typically appeals to such experts because of its precise steering and extraordinary grip combined...
Introduction
The Aspid accelerates from 0 to 62mph (0-100km/h) in 2.8 seconds, which puts it into superbike territory. It also demonstrates an impressive ability to accelerate from 0 to 100mph (160km/h) in 5.9 seconds and from this speed can return to a standstill in just 3.1 seconds; which means a round trip of 0-100-0mph in approximately nine seconds. The cornering grip is arguably even more impressive delivering up to 1.6g of lateral acceleration; achieved by minimising the loads imposed by the car on the tyres.