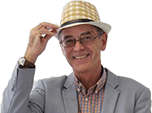 Ascari KZ1 (2000–)
Last updated 22 August 2016
Lightweight, 200mph, British supercar powered by a bored-out M5 V8.
Price tag of £130,000.
Updated 11 February 2000
200mph carbon fibre British supercar build in Blandford Forum, Dorset. Has a BMW M5 V8 bored out to 4,928cc developing 520bhp. Six speed 'H' pattern or sequential gearbox. Top speed estimated at over...
Introduction