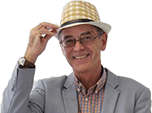 Review: Alvis 4.3 Litre (2019)
IVA certified, street legal, fuel injected continuation of 1937 - 1940 Alvis 4.3 Litre, hand built at Kenilworth, Warks. Variety of original looking bodies.
Very expensive.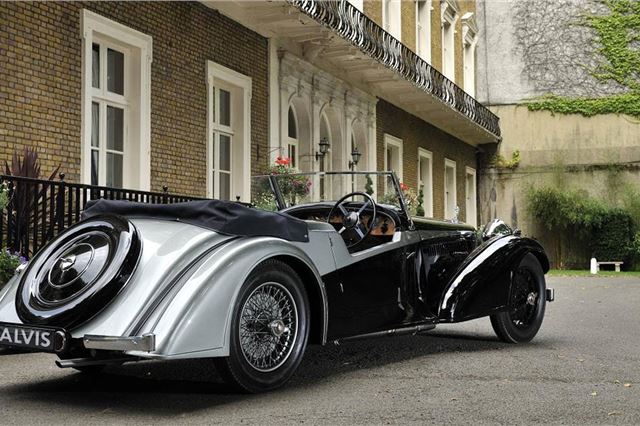 Recently Added To This Review
23 July 2019
Continuation Series of 4.3 Litre Alvis models announced, with chassis numbers continuing from the 73 built before the original factory was bombed in 1940. 4,387cc 6-cylinder overhead valve engines... Read more
Alvis 4.3 Litre (2019): At A Glance
The Alvis 4.3 litre of 2019 is a 'continuation' of Alvis models last built by the Alvis company in 1940.
In 1968, the The Alvis Car Company was relocated to Kenilworth, Warwickshire after 22,000 vehicles had been built; 50,000 works drawings, technical data sheets and correspondence files are stored there. Through wholly-owned Red Triangle, it continues to manufacture parts, service and restore Alvis cars for existing customers worldwide. 
Now, The Alvis Car Company extended its range of road-legal pre-and post-War continuation cars, using key components such as chassis that have been stored for over fifty years.
Remaining firmly faithful to Alvis' original spirit and design focus a century after it was founded, the Continuation Series has now been extended to include two chassis and six body options with post-war derivatives assembled using original chassis and engine blocks unused since production stopped in 1968. Powered by either a 4,387cc Alvis-designed in-line six-cylinder engine, each has been developed from the original Works designs and, thanks to fuel injection and modern engine management electronics, meets legislation in a number of markets including Japan, where five of the new cars have now been ordered.
Unlike many continuation cars on sale, Alvis has worked closely with VOSA to ensure its range is fully IVA-approved and road-legal. Each model is carefully hand-built at its Kenilworth Works, the home of Red Triangle, Alvis' service and restoration centre, that was created when the original Coventry factory closed in 1968. At the time, the factory's stock of chassis, engine blocks and thousands of other components were brought to Red Triangle and have been carefully stored in their original crates ever since.
Each derivative takes between 4-5,000 hours to build and features period bodywork styles created by prestigious coachbuilders of the times: 4.3-litre Vanden Plas Tourer, 4.3-litre Bertelli Coupe and 4.3-litre Lancefield Concealed Hood.
The Alvis series are true continuation cars. The 4.3-engined car chassis numbers follow on from the numbers allocated to the pre-war production run. "Our models are, literally, what Alvis would have created had it not halted production for over 50 years," explains Alan Stote, owner of The Alvis Car Company.  "The factory had planned to build 150 4.3-litre chassis in 1938. As the site suffered serious damage by bombing in 1940, only 73 chassis were completed so we will continue that series, with new chassis, built to the original drawings."
Coinciding with the launch of its extended range, Alvis has signed an international partnership with large Japanese automotive name, Meiji Sangyo, appointing the Tokyo-based business as its exclusive dealer, covering the whole of Asia. In another link to Alvis' history, Tokyo-based Meiji Sangyo was its main agent in the Far East in the 1950s. "It underlines the enduring appeal of our cars that Meiji Sangyo wanted to be our distributor in the Far East. Knowing how quality is appreciated in Japan, our agreement with Meiji Sangyo is a huge recognition of our values."
www.thealviscarcompany.co.uk 
Twitter: @AlvisCarCompany 
Facebook: @Alviscarcompany 
Instagram: alviscarco 
Linkedin: The Alvis Car Company