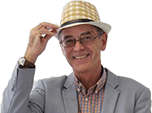 Alpina XD3 (2013–)
Last updated 22 August 2016
Strong competitor to a Porsche Macan S diesel. More powerful and quicker. with the useful capability of towing.
Doesn't handle quite as well as a Porsche Macan. Uses slightly more fuel and has higher CO2.
Updated 1 March 2013
XD3 Bi-Turbo based on the BMW X3 launched at the Geneva Motor Show to give Alpina performance in a Sports Activity Vehicle. 2,993cc straight six bi-turbo engine offers 257 kW (350 PS) and 700 Nm,...
Introduction
XD3 Bi-Turbo based on the BMW X3. Launched at the Geneva Motor Show in March 2013. Pairing excellent performance, traction and efficiency with SAV-typical properties such as a superior sitting position, high everyday functionality and practical exterior dimensions. Not to mention that the potent drivetrain of the
XD3 Bi-Turbo offers 257 kW (350 hp) and 700 Nm give it class-leading performance, accelerating it from 0 - 100 km/h in just 4.9 seconds and on to a top speed of 251 km/h.
Together with exemplary fuel economy (6.6 l/100 km / 174 g/km CO2 combined consumption according to ECE norm) and typical ALPINA appearance, the result is a very
coherent package that is hard to beat.
DESIGN
ALPINA design features and aerodynamic refinements integrate seamlessly into the overall design and underline the powerful appearance of the XD3 Bi-Turbo.
The redesigned front is decidedly sporty and dynamic, it benefits significantly from the new, distinctive BMW kidney grille and the modified twin circular headlights. The
outline and design of the ALPINA front spoiler is dictated by large air intakes required for optimum cooling. These feature horizontal Aluminium Satin inserts which pitch
down slightly towards the centre of the vehicle, in parallel with the headlights, accentuating the BMW-typical 'concentrated look'. Together with the new LED fog lights, now
part of the standard equipment, the result is a powerful, stylish appearance.
The design of the rear centres around the stainless steel exhaust system with a pair of twin tailpipes which are elegantly integrated into the rear valance. The construction of
the exhaust system, which does away with the need for a rear silencer and surprises with a sporty exhaust note, allows for a fully functional tow bar with motorised pivoting
ball-head.
The iconic and timeless design of the ALPINA CLASSIC 20" light alloy wheels, which feature twenty spokes and a concealed valve, lend the XD3 Bi-Turbo an elegant air.
Optionally available ALPINA CLASSIC 21" wheels further accentuate the XD3 Bi-Turbo's appearance by filling the wheel arches more fully.