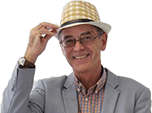 Alfa Romeo 156 (1998–2005)
Model History
February 1998
Fabulous styling and brilliant engines. 1.8 and 2.0 litre Twin-Sparks are great. 190 bhp 24v 2.5 V6 is a real hooligan. All have 'Quick-Rack' steering. Handling well up to the job with Sports packs; less good without. 4,430mm (14' 6") long x 11,745mm (5' 9") wide.
3-year warranty. 2.0 litre Selaspeed with thumb operated gearchange buttons on steering wheel works very well on country roads, but less satisfactory in town. 'Q' system V6 is a full automatic. Gruff but grunty 136 bhp 2.4JTD arrived in Summer 1999, offering 224 lb. ft. torque.
Sport 1 spec adds carbon fibre console, bodykit, 16in alloys with 205/55 tyres, sports suspension and 'Blitz' cloth trim. Sport 2 spec adds Recaro front seats. Sport 3 spec adds Momo leather.
March 2000
£13,495 120 bhp 1.6TS in UK from Spring 2000. All prices cut from same date with 1.8TS down to £15,405. Sportwagon semi setaton wagon launched at the same time. And different immobiliser system banished problems of lost 'Red Keys'.
June 2002
Alfa Romeo announced 156 with its new 165bhp 2.0 litre JTS direct injection petrol engine. The 2.4 litre 156 JTD direct injection diesel got a power hike to 150bhp. And first imports of the blisteringly fast 250bhp 3.2 litre GTA started to arrive.
JTS stands for Jet Thrust Stoichiometric. Alfa abandoned twin spark plugs in favour of directly injecting the fuel air mixture to the combustion chamber, running at lean burn to 1,500rpm and a stoichiometric 14.7:1 air:fuel mixture thereafter. Compression ration is raised to 11.3:1, power is up 15bhp and torque up 18 lb ft.
156 JTSs start at £17,720 for the saloon and £18,820 for the Sportwagon. Revised mapping pulled the 5-cylinder JTD up from 140bhp to 150bhp at 4,000rpm and torque to 225lb ft at 1,800rpm. Fuel economy is slightly improved at 42.8 mpg on the combined cycle v/s 42.1 mpg from the 140bhp JTD. 156 JTDs start at £17,835 for the saloon and £18,930 for the Sportwagon.
Awe-inspiring 3,179cc GTA V6 pumps out a class leading 250bhp at 6,200rpm and 221 lb ft torque at 4,800rpm. GTA prices start at £26,900 for the saloon and £27,900 for the Sportwagon. VDC (Vehicle Dynamic Control) is fitted to all post June 2002 156s except the GTA. New range distinguished from older cars by new central console switches for the climate control incorporating LED pictograms. Range prices start with the 1.6 Turismo at £14,610.
March 2003
115bhp 1.9 JTD diesel from mid March 2003 does 0-60 in 10.0 seconds, emits 155g/km CO2 and offers 48.7mpg. Prices of 1.9JTD from £15,590.
September 2003
Sharper, very successful facelift on sale in UK September 2003 made a beautiful car stunning. 192bhp 2.5V6 dropped. 175bhp, 284lb ft torque common rail 2.4JTD added; does 0-60 in 7.5 secs, 140mph and 42.8mpg combined. 5 year or 60,000 mile warranty from January 2004.