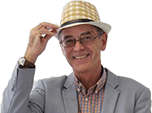 Alfa Romeo 156 (1998–2005)
What's good
One reader has reported 100% reliability from his Selaspeed box for 12,000 miles.
Usergroup: www.alfaowner.com
Club link www.aroc-uk.com
24-7-2016: Several reports from really happy owners who have bought 156s and 156 Sportwagons for between £400 and £1,000 and got thmselves enjoyable and reliable great looking motors.
What to watch out for
Sub-20 mpg fuel consumption of V6 if you boot it.

Trim quality not up to BMW standards.

5-speed gearchange on 1.8 and 2.0 can feel a bit floppy.

Turn-in not as sharp as Peugeot 306 GTi-6 or even 406 2.0 litre Coupe.

Usual Alfa build-quality problems with electrics.

Fuel enrichment device may stick, leading to poor starting.

Dealers are a very mixed bag.

Resale values fell heavily in early 2000 even before price cuts.

Petrol consumption on the twin spark engines is not brilliant - typically between 25 and 30mpg on the open road. Oil consumption is quite high on the TS engines -and they can use as much as 1 litre every 600 miles (like the old 105 Series).

FIAT/Alfa joint worst for breakdowns attended by German ADAC during 2001.
9th from Bottom of 100 models for reliability in Auto Express 2002 survey.
18th from Bottom in 144 car 2002 JD Power / What Car? Customer Satisfaction Survey of V and W reg cars.
Alfa Romeo had joint highest average cost in warranty claims for cars up to 10 years old in 2002 Warranty Direct index
Joint fourth bottom in 2002 Which reliability survey of cars up to 2 years old; 74 cars surveyed.
Alfa Romeo 2nd least reliable of 31 makes of car in 2002 'Which?' reliability survey cars 2000 - 2002; 3rd least reliable cars 1997 - 1999.
Only 87% breakdown free in 2003 Which survey.
Alfa Romeo had fourth highest warranty repair costs in 2003 Warranty Direct Reliability index (index 155.10 v/s lowest 31.93). 1998-2000 average for breakdowns and faults and poor for problems; 2001-2003 average for breakdowns and poor for problems and faults in 2003 Which survey.
7th from bottom out of 137 models in 2003 Top Gear survey.
156 8th bottom model and Alfa Romeo bottom marque in 2004 JD Power Customer Satisfaction Survey.
Alfa Romeo 5th bottom of Reliability Index for 2004 combining average cost of repair of £392.88 with high 39.55 failures per 100 Warranty Direct policies www.reliabilityindex.co.uk
Came 16th from bottom in 2005 JD Power/What Car Survey of 23,000 cars reg Sep 2002 to Aug 2003 with satisfaction score of 74.7%
Worn front tyres on V6. Front suspension alignment, in particular toe-out is critical. V6 and JDT can eat front tyres on the inside edge (need realiging with less toe-out).

You have to laser-align the wheels on the 156. It needs to be set up exactly. All 4 wheels can be adjusted. Needs a '4 way laser alignment' by www.alignmycar.co.uk

Very useful site for tips and fault finding: www.alfa156.net

Air conditioning condensor vulnerable to stone damage. Bosch 'hot film' Mass Airflow Sensors seem to be failing regularly.

Check for Accident damage, kerbed alloys.

Make sure aircon works properly.

Feel the discs through the wheels for scoring or shouldering.

Paint problems with solid lacquered black.

Worrying number of 2.0 litre engine failures due to oil starvation when engines were full of oil points a finger at oil pump failure.

Timing belt failures of 4 cylinder twin sparks extremely common. Need new belts and tensoners every 35k - 40k miles or every 4 years whichever comes first. See TSB to change them at 36k. Also need new waterpumps because pumps are driven by timing belts and if they fail the belt gets flung off. On 1.9JTDM and 2.4JTD timing belt drives waterpump and waterpump failure can fling it off in as little as 40k miles, wrecking the engine, so belts, tensioners, minot pulleys and waterpumps all need changing every 40k miles.

Problems with 156 Selaspeed gearbox actuator and long wait for replacement parts.

'Tappety' sounding engine sign that car has been run with low or dirty oil and variable valve timing has been damaged. Make sure engine has specified oil pressure.

Clonks from rear suspension mean that bolts through the aluminium suspension components have not been tightened periodically causing wear and replacement bushes take a long time to arrive.

Stoned glass headlight lenses cost £175 each to replace.

Take care to grease bonnet catch regularly as vulnerable to road spray and the safety catch can stick open. Bonnet may then fly open and wrap itself around the windscreem.

2.4 JTDs prone to cracking their alloy sumps on speed humps. Check for damage before buying, especially drain plug.

Seems to be a braking problem on diesels, which have a vacuum pump for the brake servo assistance: can feel like total failure of brakes, but only happens intermittently. Replacing master cylinder has cured it in some cases.

On 1.9 JTD if the engine smokes or the car suddenly loses power, the secondary butterflies of the swirl actuator valve may have sooted up and seized. Possible to clean but this does not guarantee it won't happen again. Really requires the inlet manifold to be changed as the part where the actuator connects to jams and does not let the butterflies open. Job can take six hours as the fuel pump and cam belt have to be removed to get at it. A coincedental fault is sooting up of the EGR valve.

Radiator, steering rack, and front wishbones all also commonly fail.

Clutch, clutch release bearing, and gearbox input shaft bearing also common failures.

Gonella Bros of Catford good 156 specialist.

Alfa 156 steering rack issue: The bushes at each track rod end of the rack wear, producing a knocking noise over bumps. (Often confused with worn drop links or wishbone bearings.) Eventually, the steering reaction becomes sloppy. Fiat/Alfa don't supply the bushes separately, so a garage will typically recommend a rack replacement to solve the problem. Alfaman have a stock of steering rack bushes, which I think have been made by a local engineering company. Alfaman Services, 235 Imperial Drive, Rayners Lane, London HA2 7HE. Owners should contact them for a quote, replacing the bushes rather than the whole rack should save quite a lot of money. Typical rack replacement £400 + VAT.
Excessive front tyre wear can also be due to worn strut top bearings.
Recalls
June 1999: Safety recall No 4054: Modify rear hinge mounting on all four side doors to prevent hinges splitting from doors. 2000: 156, built Nov '97-Oct '98: Brake pipe connector may crack and leak. September 2002: TSB issued to change timing belts and tensioners at 36,000 miles rather than 72,000 miles. 2-8-2002: Due to engine movement fuel delivery pipe from pump to inector rail may become strained and leak. Two extra support clips to be fitted. 73 cars affected (JTD's?); 1-10-2002: Metal brake pipe between master cylinder and ABS unit may chafe on a cable bracket. Check pipes and renew if damaged. 256 cars affected. 11-8-2003: Front suspension may loosen. Need to be replaced on 213 cars ZAR932---180021 to 229169 and 1253019 to 1316857. November 2004: TSB issued to dealers to check bonnet catch and bonnet safety catch.
We need your help with our latest Satisfaction Index, so that we can help others make a smarter car buying decision. What's it like to live with your car? Love it? Loath it? We want to know. Let us know about your car - it will only take a few minutes and you could be helping thousands of others.
Help us with the Honest John Satisfaction Index now