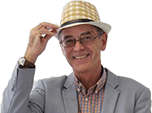 Aixam City (2009–)
Model History
London's electric vehicle specialist, NICE Car Company, has resumed trading as the London sales arm of AIXAM-MEGA Ltd, maker of the MEGA e-City electric passenger vehicle and the MEGA Multitruck range of ultra-light electric and diesel commercial vehicles.

AIXAM-MEGA Ltd acquired the assets of NICE after it went into administration in November and has confirmed that the terms of ownership for existing customers will remain unaffected, with warranties remaining intact.

Following the closure of the NICE showroom in West London, AIXAM-MEGA Ltd will operate NICE as a direct sales arm for the London area. A servicing facility and small admin office will continue in Ladbroke Grove, whilst all other administrative tasks will be performed from AIXAM-MEGA Ltd's headquarters in Rugby, Warwickshire.

AIXAM-MEGA Ltd is the UK subsidiary of the French AIXAM-MEGA company, which makes and distributes a range of innovative light weight vehicles worldwide. Outside London, the MEGA branded e-City car and Multitruckranges, as well as AIXAM branded small lightweight passenger vehicles, are sold and serviced via a network of specialist dealers and aftercare outlets.