An Honest John Car Chooser mug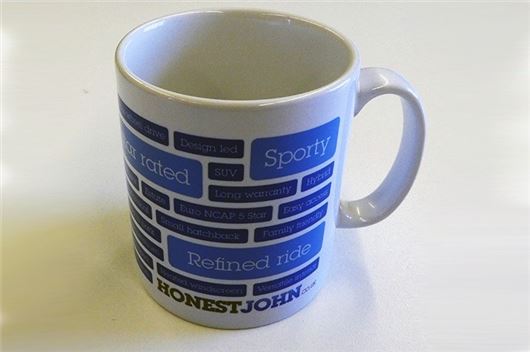 Published 01 March 2017
This competition is now CLOSED
The Honest John Car Chooser helps you narrow down your shortlist of potential new cars - simply select the most important attributes and the chooser will list any suitable cars.
We like it so much we had some mugs made up with all the important words on them - and we're giving 10 away, one to each of our bundle winners. They're not even avaialable in shops. Are you refined and sporty, with stylish looks? Then this is the mug for you…
You can enter the competition by clicking here.
Author

John Slavin
Latest