Top ten: Most stolen cars
Vehicle crime may be in decline in the UK, but there are still around 100,000 cars stolen every year. Increasingly sophisticated security systems make it all but impossible for thieves to take a car by brute force, so the theft of keys is the most common way to steal a car now. Sadly, only around half of all the cars stolen in the UK are ever recovered.
Many stolen cars are worth more in parts than as a whole, so be careful when buying spares over the internet. Cars that are stolen and then sold on complete are usually advertised at lower than average prices because thieves will make massive profits no matter how much they sell the car for, so beware any car with a price that seems too good to be true.
The most stolen vehicle on Britain's roads is not a car, but the Ford Transit van due to the huge industry in supplying cheap replacement parts to unsuspecting, genuine owners. However, we'll concentrate on passenger cars here, so this is the list of the top 10 cars pinched in the UK and why.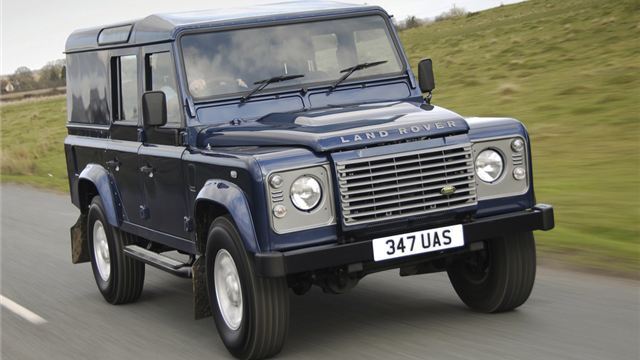 10


Land Rover Defender
At the opposite end of the 4x4 spectrum from the BMW X5, the Land Rover Defender is no less hunted by car thieves. There is a massive following for the Defender and spare parts are always in demand. It also helps the Defender is so easily stripped to its component parts due to its straightforward, robust nature, which makes it even easier for thieves to break it down quickly and sell on the parts.
The Defender is also easy prey for car thieves because its security is not as sophisticated or intruder-proof as other Land Rover models, which is a hangover from Defender's ageing design. It is also common for accessories fitted to Defenders, such as roof racks and wheels with expensive off-road tyres, to be stolen on their own.
Still can't decide? Try our unique Car Chooser:
Dear Honest John,

Please help me choose my next car. I would like it to have:
Comments