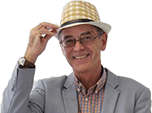 Honest John Awards 2013
The Honest John Awards were set up to reward manufacturers whose cars have been the most popular on our website over the past year. An awards do like no other it is a chance for manufacturers to learn which models are favourited by the people that really matter - the motorists. The HJ team painstakingly calculate the stats for each category, but with 1.5 million unique monthly users, that's a lot of number crunching. 
2013 saw our best year yet. Hosted at Guanabara, Central London we took our guests on a transatlantic journey to South America where celebrated the success of the manufacturers with too many Mojitos and entertainment from the hillarious Cuban Brothers.
Mon, 31 Mar 2014