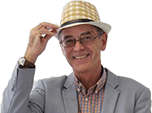 I live in Northern Ireland - after we leave the EU, will my UK insurance be valid if I drive over the border?
I currently live in Northern Ireland and I'm covered by GreenFlag. After we leave the EU, if I drive over the border to Eire, will I technically be in Europe? If you follow this logic, will I be covered by my UK insurance? If I need GreenFlag, can I use them in the south of Ireland?
Asked on by Bernie Carey

Answered by
Tim Kelly
Yes, but you will find that the contract will be amended and reworded to suit. Currently, there are negotiations ongoing in Parliament for this, and for driving licences. Technically, the EU licence will no longer be valid and, as a result, a lot of complications are going to arise.
Similar questions

I'll be driving to France in May 2019. Will I be able to use my UK driving licence or will I have to get some sort of international permit?

Are the manufacturers likely to carry over their scrappage schemes to 2018?

I have noticed there seems to be an unprecedented number of newly registered, German brand, premium cars on the roads around my neighbourhood. They're presumably driven by people who would otherwise not...