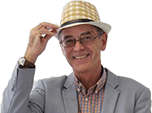 The clutch in my newly bought Volkswagen Golf R is slipping - is the dealer we bought it from liable to pay for the repairs?
I bought a manual Volkswagen Golf R 2016 at 7500 miles in September this year. I'm the second owner. The clutch has started to slip when going through the gears, but doesn't always do it. The car is with Volkswagen and they have rang saying the private dealer we bought it from needs to pay for the strip down to investigate. They said there's a good chance it's very worn, but if they find a defect in the strip down they will cover the cost. Does the garage we bought it from need to pay?
Asked on by Ben

Answered by
Honest John
That seems to be very fair. Volkswagen only warrants a clutch for six months unless there is a proven defect. But if the car was sold to you in September, then it is fairly safe to assume that the damage was "present or developing" before you bought the car and the dealer who sold it to you is liable under the six month rule:
www.honestjohn.co.uk/faq/consumer-rights
All that said, people don't seem to realise that clutch life of a manual high performance car can be quite short and 10,000 miles is about the norm.
Similar questions

It's early days still, but since I had the emissions fix on my Volkswagen Golf 1.6 TDI I seem to only be getting 39mpg when I used to get 44mpg. Have other owners noticed any significant reduction in mpg?

My Volkswagen Golf 1.6 TDI has been back in the Volkswagen garage for 4 days following starting problems immediately after the emissions fix was done. The fault does not show up on their computer analysis...

I have just had my 2.0-litre Volkswagen Golf emissions fix and there is now a top end knock/rattle that my local Volkswagen garage say they are unaware of. The car is so loud that it is unsalable. Why...
Related models

Surefooted all-wheel drive handling. Impressive performance. Subtle styling. Three body styles.