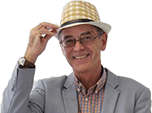 Is flushing the aircon system to 'kill bacteria' just a sales ploy?
I was advised that the aircon in my wife's DS3 would need to be flushed to kill the bacteria in the system. Is this a sales ploy? The car had a pollen filter.
Asked on by Gerard O'Hanlon

Answered by
Honest John
The best way to kill bacteria that grows in the condensation in the car's ventilation trunking is to turn the heater to max, open all the windows, leave the engine idling, and get out and stand beside the car for 15 minutes. Maximum heat will kill off the bacteria. Standing beside the car helps ensure it doesn't get stolen.
Similar questions

The windscreen washer nozzles on my wife's 2014 Ford Focus gives hardly any output. It appears to be a common problem caused by a clogged filter on the windscreen washer pump. We have been quoted £75 (one...

The back windows of my Vauxhall Astra Twintop aren't going up, they stop about 3-inches from closing. Any advice?

My Volkswagen Golf has an engine oil leak, but the mechanic says he can't find the leak because there's too much oil. How should I clean it?
Related models

High quality interior. Great 1.6 THP 165 petrol engine with six-speed gearbox. Wide engine range. Drives, rides and handles well.