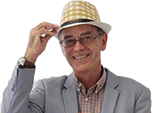 Do I need to reset the ECU after having a new DPF fitted?
The DPF on my 2010 Ford Mondeo TDCi burnt out, glowed red, smoked and then the exhaust dropped after 109,000 miles. No warning lights came up on dash. Can I just replace the DPF or do I need to sort out the ECU in any way? I do short trips to work during the week but a few trips out at the weekend. I've had the car for four years with no problems, so £210 for a new DPF is okay.
Asked on 13 August 2017 by Phil Jones

Answered by
Alan Ross
You will need to reset the ECU after fitting a new DPF.
Related models

Very good to drive. Refined and comfortable to travel in. Massively roomy cabin and huge boot. Reasonable value. Efficient ECOnetic and EcoBoost models.