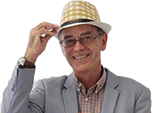 I need to disconnect my car's battery to do some work - how do I reset the radio code afterwards?
I want to disconnect the battery of my Vauxhall Tigra to carry out some work but I do not have the code for the factory fitted radio. How do I reset the radio code once battery is reconnected?
Asked on 13 August 2017 by Ian Polwarth

Answered by
Alan Ross
You may want to just use something like a 9V memory saver (it plugs into the cigarette lighter) or, if you have a booster pack, you could also use that. You could also purchase a small 9V battery, attach two leads and then connect to your battery leads before disconnecting. If none of the above are suitable then there are quite a few sites that will (for a price) give you your code from the 14 digit serial number on the radio.
Similar questions

I'm looking for the radio code for my daughter's Ford KA. The serial number is V026774. The radio went off after her boyfriend put a new battery in.

Have there been any reports of rusting on the Ford Transit Custom?

We have a Volkswagen Transporter T6. Had a few problems with a fuse blowing and now the central locking is not working. Could this be a fuse problem?
Related models

Folding tin-top version of the Corsa with a quite sporty drive and softish ride.