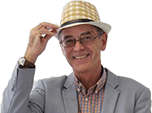 My Volkswagen Golf made a whistling noise and now won't start - what could this be?
My Mk5 Volkswagen Golf, with hybrid stage two turbo, was making a whistling noise. It's now stopped and won't restart, plus lost all oil. The exhaust shows signs of oil in end pipes. What could this be?
Asked on 17 July 2017 by amanda mitchell

Answered by
Alan Ross
It would appear that the turbo has failed.
Similar questions

I changed the oil and filter on my 2012 Ford Fiesta. Now the engine fault light is on and the turbo isn't working.

I have a 2010 Vauxhall Meriva 1.4 turbo that's around 41,000 miles. Driving on the motorway last week, it began to lose power and then completely died. Had it recovered by the RAC and taken to a local...

I have a 2014 Volvo XC60 Twin Turbo, which has done 40,000 miles. Should I have the oil pipes changed at the next service? I know you're often saying they can get blocked. I do a lot of long journeys,...
Related models

Decent handling and comfortable on the move, impressive TSI engines, massive improvement over the previous Golf, high-economy Bluemotion models, high quality feel of interior, five-star Euro NCAP safety rating.