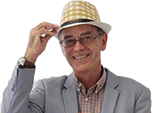 Is it normal for a fuel pump to break after doing barely any miles?
I had new fuel pump fitted a year ago. It went again two days after the warranty expired but I have only done 2000 miles in a year. They wouldn't cover it and charged me again. Is this normal?
Asked on 16 June 2017 by Karen Negro

Answered by
Honest John
Presumably this is a low pressure fuel tank lifter pump. The new pump could have been damaged by residue in the fuel tank acquired due to your low mileage.
Similar questions

I've just bought a new Volkswagen Golf. Do I have to take it to a Volkswagen dealer for servicing or can I take it to my local garage as long it's stamped and they use Volkswagen parts?

I'm having problems with my DPF light coming on after the emissions fix. Is this a typical occurrence with the SEAT Toledo 1.6 TDi? What do they do to the vehicle when it undergoes the update and do you...

I've not been using the air con due to the weather conditions and now it doesn't work. I have a quote from my Nissan garage for a re-gas on my Qashqai at a cost of £159. I'm informed they need to re-gas...