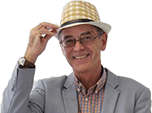 Can I claim against a dealer who says my burnt out clutch is wear and tear?
In April 2016 I bought a 2014 Vauxhall Zafira Tourer with 9500 miles on it. Now, just 11 months and 6000 miles later, the clutch has burnt out. The car is still under the manufacturer's warranty but the garage is telling me it won't be covered because it is wear and tear. Do I have any hope of redress?
Asked on by Gerald

Answered by
Honest John
No, because it could be wear and tear due to the way you have been driving it. If the problem occurred within six months of purchase then the fault would automatically be deemed to have been developing before you bought the car and the supplying dealer would be liable.
Similar questions

I bought a 2006 Vauxhall Zafira from a small dealer at the beginning of July. I had some work done last week and have been told I need a new clutch. Can I go back to the dealer with this as it has been...

I bought a Vauxhall Zafira Tourer a couple of weeks ago from an approved used Vauxhall dealer. I made it clear when I bought it that I needed to fit three child seats across the back row, to be able to...

My Vauxhall Zafira 1.7 diesel (13 reg) used to do about 45 miles to the gallon around town but after my last service it does only 38 miles to the gallon. Can you tell me why this has happened?
Related models

Sits above standard Zafira in Vauxhall line-up. Has same Flex7 seven-seat system. Spacious interior.