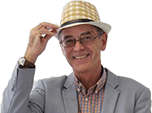 What's the best car for a minicab?
What's the best diesel car for a minicab?
Asked on by Stewart Lowe

Answered by
Honest John
Don't go diesel. Get a Toyota Prius or an Auris HSD. Massively more reliable. Much cheaper servicing. More economical used for short runs.
Honest John recommends

– find and buy your perfect car, in just a few clicks
Dear Honest John,

Please help me choose my next car. I would like it to have:
Similar questions

Which is a better car to buy, the Toyota Auris diesel or hybrid? I do a combination of town and road driving, approximately 70 miles a day, so I need something fuel efficient.

I currently drive a 2011 Fiat Bravo Multijet diesel - I bought it for the MPG and it hasn't disappointed in that regard, although it's irritatingly unreliable and handling isn't great. Despite living in...

I'm looking at getting a used car, no older than 2015, to use for about 25,000 miles of mostly motorway driving per year. Due to my mileage, I was looking at diesels but every day seems to bring more bad...
Related models

Sharper looking than original Auris. Good quality feel to the interior. Popular hybrid version offers low CO2, 60mpg, low maintenance and phenomenal reliability. Well built.

Low emissions of 70g/km. Relaxed, quiet and comfortable. Spacious cabin. Lots of safety kit as standard. TNGA platform provides excellent rid, handling and steering.