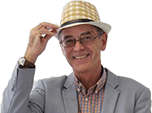 Can I get 19-inch all-season tyres?
My 2016 Volkswagen Golf R is due for new tyres and I would appreciate your advice on tyre choice. It came with Continental Conti Sport Contact 5 which have been good but I would like to know if there is a suitable all-season tyre available? It has 19-inch wheels.
Asked on by Norman Davies

Answered by
Honest John
All season tyres don't work with very low profiles because the tyre sidewalls are insufficiently compliant. I'd go with Pirelli P Zeros that work well on the Golf R and Golf GTI TCR and have a bead around the sidewall to protect alloy rims from kerbing.
Check Tyres On The Drive (
bit.ly/2ZlEVaR
) and Blackcircles.com (
bit.ly/2JM6bqG
) for sizes and prices and read our Tyre Buying Guide (
bit.ly/2wsFHBU
)
Similar questions

I am thinking of replacing my four summer tyres with all season tyres, for my Skoda Octavia. If I have a puncture is it legal to use my existing spare wheel which has a summer tyre? This wheel is full...

I need to take my Jag XF AWD once each year to Luxembourg during October. Do I need cold climate tyres and if so which do you recommend? Priorities are comfort and legal.

I need to buy two new front tyres for my Audi A3 Sportback and wondered whether it was a good idea to buy all season tyres and if so, which make you would recommend? If this is not a good idea, what tyres...
Related models

Surefooted all-wheel drive handling. Impressive performance. Subtle styling. Three body styles.