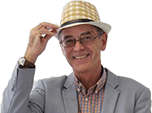 If a new car develops a serious fault should I insist the supplying dealer fixes it?
If a car bought from a major franchised dealership develops a serious problem within six months would it make more sense to insist the original dealer fix it for free rather than make a warranty claim at a different, but much closer, dealership? I am assuming that a different dealer wouldn't be liable for the original dealership supplying a faulty vehicle, even though they belonged to the same parent franchise.
Asked on by Peterjn7

Answered by
Honest John
Yes. If a car has a significant fault that could have been present or developing on date of sale within six months of date of sale, then the dealer can usually be held liable and an aftermarket warranty would not cover it anyway because you can't insure against an existing problem.
Similar questions

I brought a Mercedes-Benz on 25 February 2017 and was told that the car just had a service done. Two weeks later, when I visited Mercedes-Benz there was nothing showing on their system. I've emailed the...

Is there any legal requirement to have new cars serviced and maintained by the main dealer? We have new cars which don't even appear to have service books for stamps.

I purchased a new Jaguar XF Portfolio in September. Within the last ten weeks, the vehicle has been off road for just over four weeks due to a major software or hardware issue with no end date of fixing...