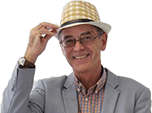 Someone hit my car but didn't stop - I have the registration so how do I find out who the owner is?
My parked car was hit by another, the driver didn't stop but witnesses took the registration number and gave it to me and also took pictures. How do I find who the owner is?
Asked on by

Answered by
Tim Kelly
Report it to the police, contact the Motor Insurance Bureau, then contact the Motor Insurance Database (
ownvehicle.askmid.com/
). Identify the insurer, then the report the claim
Similar questions

In December, while my car was parked on the street, someone hit the front bumper and the paint came off. I reported this matter to the police and two witnesses told me they saw the accident. They gave...

A car hit me and the driver is adamant he wants to pay for damages rather than go through insurance. I suspect he doesn't have any, how can I check?

My car was reversed into in a doctor's car park, but the driver left without leaving their details. A taxi driver who saw it happen has given me the reg number. Is it possible to trace the owner from this?