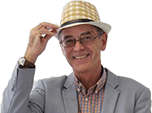 My wife is voluntarily surrendering her licence on medical grounds - will her insurance remain valid?
I am named driver on my wife's motor policy. She has to voluntarily surrender her licence on medical grounds. Will her insurance and my named driver status remain valid pending her medical situation being corrected and her licence being returned?
Asked on by ROGER BARKER

Answered by
Tim Kelly
Yes, but inform her insurer to confirm.
Similar questions

My wife, 72, has an excellent driving record over almost 50 years, but on an automatic only licence. As well as our cars, obviously automatic, she has been a named driver on our daughter's automatic car,...

A named driver on my private car insurance policy has an unspent Fixed Penalty speeding offence (Code SP30). Can I allow him to drive my car, given that I have not told my insurance company of the three...

I have held an automatic licence for the last six years. I would like to change it to manual one. Do you think this will increase my insurance premium by more than £200 a year?