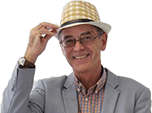 I was sold a car with defective tyres and had to pay for replacements - what are my rights?
I purchased a car in May. The initial drive home on smooth motorways was okay but the day after I realised the car was very bumpy and erratic on urban roads and potholes etc. On inspection, I found an amazing 46PSI in each tyre. I deflated them to manufacturer spec and it seemed a little better obviously. I decided to give my self time to adjust to a new car as the tread was good on the tyres and a leading brand. However, the tyres just seemed noisy.

A few weeks later I had to travel about 40 miles and the car was so erratic with the steering wheel vibrating over 50mph and I did not feel in control. I decided to go into a tyre company to have them inspected. All four tyres were out of shape due to over inflation and the tread was stepping. They removed all four wheels and attempted to balance the tyres but it was impossible due to their condition. I purchased the same spec tyres at great cost and the car now drives like a dream. The tyre company gave me a printed report on the condition of the tyres and I have them in storage as evidence. The seller says because the tread is okay the tyres are okay. The dealer refuses to have anything to do with me regarding paying for the tyres and have bombarded me with fake emails and correspondence to my home from a fictional law advisor stating they are not responsible in any way. Any advice would be greatly appreciated.
Asked on by nick lennox

Answered by
Honest John
Write a letter to the dealer stating the facts and informing him that the car was sold to you with dangerously over-inflated and faulty tyres. State that you have an independent report to this effect. Give him the opportunity to refund the cost of the replacement tyres within 14 days, stating that if he fails to do so you will take the matter to Small Claims. Send it by Post Office Special Delivery, keep a copy, and staple the certificate of posting to the copy so it becomes a 'matter of record' should you ever need it to show the court you have been reasonable and the dealer has not been. (I can't prove this but I suspect the car had been sitting for a long time on under-inflated tyres, so, to try to remove the 'flat spots' this had caused, the dealer over-inflated the tyres. As you found out, this was not only extremely dangerous, it didn't work.) Your rights are here:
www.honestjohn.co.uk/faq/consumer-rights/
Similar questions

I bought an approved used BMW X5 that came with directional tyre treads at the front but asymmetric at the rear, all Dunlops. The BMW owner's handbook states 'incorrect tyre combinations will interfere...

How important is it for all four tyres to be exactly the same? I have a Jaguar XE (2019 model year).

Can I fit new all weather tyres to the front of my Honda CR-V 2.2 i-DTEC and have summer tyres on the rear which still have a lot of tread?