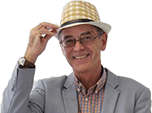 We have been advised to use an accident management company rather than inform our insurers of an accident?
My wife was involved in an accident this morning (not her fault) and the local Volvo dealer wants us to use an accident management company and says not to inform our insurer. Surely this is not correct and we have to tell our insurer, any views on this please?
Asked on by jebedee

Answered by
Tim Kelly
Under the road traffic act, you only need to notify your insurer when they need to be notified of any pending claim, not the other way around, which is what insurers like you to believe. You will, however, need to notify them on renewal of a "non-fault incident".