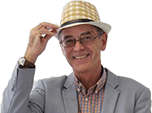 What are the best tyres for my Volvo?
The front tyres on my Volvo V60 Cross Country need replacing (currently Michelin X Green Primacy 3 235/50 R18 101W) which are the same as the back tyres. Would you recommend replacing them with another identical set of Michelins so that all four match or would an alternative be acceptable and if so, what would your recommendations be?.
Asked on by Wayne McNally

Answered by
Honest John
If the car is four-wheel drive it has an automatic 4WD system so all the tyres need to be the same and within 3mm tread depth of each other or it confuses the system that can detect the disparity as slippage. If it's 2WD then this isn't a problem and you can just go ahead and replace like with like.
We don't recommend 'cheap tyres', only expensive tyres bought at the lowest possible prices. See how low you can get Michelin X Green Primacy 3 235/50 R18 101W. An alternative is Pirelli Scorpion.
Check Tyres On The Drive (
bit.ly/2ZlEVaR
) and Blackcircles.com (
bit.ly/2JM6bqG
) for sizes and prices and read our Tyre Buying Guide (
bit.ly/2wsFHBU
).
Similar questions

I would like to replace my factory fit summer tyres with Michelin CrossClimate. However the factory fit tyres are standard load 94 rating, whereas in the equivalent size the CrossClimate tyres are extra...

I have recently purchased a Skoda Octavia which is fitted with low profile tyres. Can it be fitted with normal tyres? The existing tyres are 225/40 R18

At a recent service for my Volvo XC60 I asked for the wheels to be swapped back to front to even out wear - as suggested in the Volvo handbook. This was not done as I was initially told that it was not...
Related models

Volvo V60 with extra ground clearance.