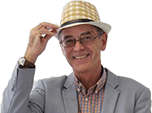 Why are my tyres wearing more on the inside?
I own a Suzuki Vitara and the Suzuki technician reports that all four tyres are wearing on the inside more than the rest of the tyre. He recommends wheel alignment immediately. As my car has only done 17,000 miles is this a fault with this model of car or is it quite normal?
Asked on by william may

Answered by
Honest John
It might be from straddling speed cushions instead of driving one wheel over, one on the flat. Straddling tears the inner shoulders of the tyres to bits.
Check Tyres On The Drive (
bit.ly/2ZlEVaR
) and Blackcircles.com (
bit.ly/2JM6bqG
) for sizes and prices and read our Tyre Buying Guide (
bit.ly/2wsFHBU
).
Related models

Very good to drive and comfortable. Lots of interior space. Five star Euro NCAP rating. Relatively economical. Excellent 1.0 BoosterJet engines.