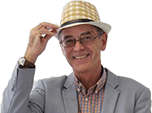 Does my car need a new timing belt after five years?
My local Audi dealership wants to change my Q3 timing belt at five years. It has only done 29k miles. Surely the belt is dependent on miles rather than time. I was thinking of about 40k miles? Do you agree?
Asked on by Brian Roberts

Answered by
Honest John
VWG is imposing variously a five-year rule on some timing belts and a four-year rule on the belts in 1.0 TSI and 1.4 TSI petrol engines. We say timing belt engines need a replacement timing belt, tensioner, waterpump and aux belt every five years or 60,000 miles whichever comes first unless manufacturers stipulate an earlier change, which they may do in contravention of whatever was originally written in the service book.
Similar questions

My six-year-old Skoda Superb has done 34,000 miles. I have been told that I need to replace the timing belt and I presume the water pump, is this right?

I own an Audi Q3 and there is slight wheel spin causing judder when setting off or turning out of junctions - but not all the time. Is it something to do with quattro 4 wheel drive or S tronic Gearbox?

I only do about 6000 miles a year and would like an SUV which would take both a medium and large size dog in the boot. I'm looking at a BMW X3 or Audi Q3. My budget is only about £15k and I'm looking at...
Related models

Stylish. compact SUV in a similar fashion to the Range Rover Evoque. Impressive fuel economy and low CO2. Two and four-wheel drive available.