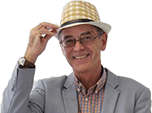 My seven year old BMW has covered 250,000km - should the gearbox oil be replaced?
My 2012 BMW 320d ED auto has now covered more than 250,000km of mainly motorway driving. Should the gearbox oil be replaced?
Asked on by PaulToulouse

Answered by
Honest John
Find a member of
www.fedauto.co.uk
who has a Liqui Moly Geartronic automatic transmission fluid transfusion machine that can change the fluid at precisely the correct temperature and pressure. An ordinary garage cannot do this.
Related models

Great to drive yet has a forgiving ride. More space in the back than before. xDrive four-wheel drive available. 320d Efficient Dynamics averages a claimed 68.9mpg.