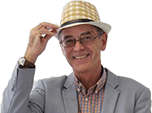 Which space saver will fit my car?
I have an Audi A3 with 225/45 R17 wheels. What size space saver can I use?
Asked on by paul shelley

Answered by
Honest John
It's a standard space saver for any A3/Golf/Leon/Octavia wheel size. Just remember to keep it under 50mph and that roadholding and braking will be severely compromised, especially in the wet. Here's where you can buy one:
bit.ly/2ZH4C1k
Similar questions

Despite being assured by Audi UK and also by the web that a space saver spare wheel doesn't actually exist for my 2012 Audi TT 2.0 TFSI, I passed by a car park recently by train and saw one attached to...

I have a Vauxhall Mokka and want to purchase a space saver wheel. However, the Mokka is fitted with 18-inch wheels and the maximum space saver wheel is only 16-inch. Is this an issue?

The new Mercedes C-Class I have on order comes with a can of puncture repair sealant instead of a spare wheel. Not happy with this I was going to buy a spacesaver but I was horrified to find out that the...
Related models

Comfortable and high quality premium hatchback. Low emissions diesel engines including economical 1.6 TDI. Very refined at speed yet handles well in corners.