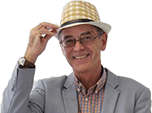 Is motor legal cover and personal injury actually worth the extra?
I have fully comprehensive car insurance with motor legal cover and personal injury cover. My car was written off by a farmer's loose cow at 4am. My family were injured and I have suffered a big financial loss as a result. My car is currently in an auction room with online bidding yet I have not accepted any settlement figure and have not received a cheque. The lawyers acting for the insurance company say they will act on a no-win, no-fee basis (no mention of that in the small print in the t's and c's) and now say they won't proceed as there is little prospect of success. How can I simply lose a £550 excess, a weeks loss of earning due to injury, taxi fares and damage to my personal property inside my car? This doesn't seem right or fair. What is the point in having additional protection if they won't do anything?

Asked on by Beverly Todd

Answered by
Tim Kelly
You need to understand the policies you have and what they do. The personal injury cover, if it is that and not just legal assistance, should cover you and your passengers for personal injuries. The legal cover is not applicable in this situation as there is no negligence on behalf of the farmer, so there is no one to claim any of your uninsured loss back. This means you have to have the claim down as a "fault" claim, which means you will have to pay the excess and bare the other losses if they are not insured. You may find that your insurer does cover personal effects up to a level.
Contact your insurer and advise that they need to deliver your car back to you, or you will raise a claim under the "interference of goods act" for "conversion" and "fraud" unless they provide full settlement. A very unfortunate situation, but unless negligence can be proven, you are stuck. Contact the MIB who may possibly be able to help:
www.mib.org.uk/