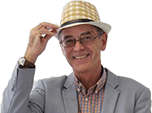 Can we have a family insurance policy to protect both our no claims?
My husband and I are both retired and do not need two cars now. We have separate insurance policies and both wish to preserve our no claims bonus to cater for the situation of the demise or incapacity of either of us, so if we took out a family policy would that protect the no claims of both of us?

Asked on by Jean Churcher

Answered by
Tim Kelly
Some insurers will credit you with the partner's no claims should they pass away. The best way of moving forward is to alternate the main driver on the policy. Your no claims are valid for three years, so you can rotate between you. You could go to a family policy, but in my opinion, the other way is better.
Similar questions

Is the additional cost of NCD protection worth it given that I have nine years NCD?

I was falsely accused of scratching someone's car which I have witnesses for. I heard nothing for 6 months and even the inspection was cancelled. Today I received an email from my previous insurance company...

I need to change my car and I have already four years NCB, however, my insurance will expire in November. If I change my car will I lose the seven months accrued to get up to five years NCB? Is there a...