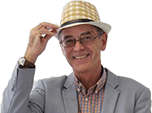 I bought a used SEAT that I discovered had the emissions fix - can I return it?
I have just bought a 2014 SEAT Alhambra from a franchised dealer. Just after the deal was done I found, on the discovery of a 'complementary Adblue' record (gesture of goodwill following re-map), that the car was one affected and modified following the Volkswagen group emissions scandal. I don't feel that I want the car anymore - surely performance is compromised? It sounds laboured and seems to shift up very late in 'D' (it's a DSG). What can I do?
Asked on by Chris

Answered by
Honest John
You cannot reject the car for this reason. The engine's ECU underwent the NOx emissions remap to make it compliant with EC NOx limits, which it wasn't before. VWG has warranted the fix for any issues consequential of it (such as failed injectors, clogged EGR) for two years from the date of the fix and up to 160,000 miles. If you take it to a SEAT dealer to be checked and no faults are found you may be asked to pay for their time.
Similar questions

I need to replace my Peugeot Partner with an automatic diesel with a similar load capacity. What is available new up to £25,000?

What is the best used family car for £12,000 with three full seats in the back and a good boot?

I'm in the market for a new car to replace my 52-reg Ford Galaxy Ghia 1.9 TDI. I'm looking for something similar and I can't decide whether to go with diesel or petrol. I've noticed the Citroen C4 Grand...
Related models

Sliding side doors as standard. Very spacious with a good quality interior. Frugal and low CO2 TDI engines. Sister car to the new Volkswagen Sharan but better value.