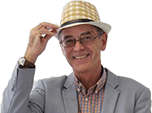 I was reversing past some parked cars and one pulled out and I hit it - who is at fault?
I was reversing down a narrow road on the left-hand side in my van. There were cars parked all the way down the right-hand side of the road. A car that was parked there decided to pull out and I bumped his rear passenger door. Who is at fault?
Asked on by Susan Williams

Answered by
Tim Kelly
It would be their fault, they should make sure it is safe to emerge on to the roadway. They pulled out into your "correctly proceeding pathway".
Similar questions

Our son had a crash on a 'C' class road, with no white lines. He was approaching a blind left-hand bend, on a road which he drives every day, so he is always aware of how blind it is. As he got halfway...

Our lease car was damaged on the street outside our property. We did not witness the actual incident but a friend did and came to our door. The driver of the other vehicle, a hired camper van did give...

My boyfriend used my car without telling me. Guess what? I got a call that he had an accident - what do I do? Am I now liable for this?