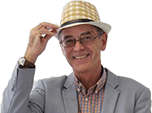 Is insuring a car that's a Cat N write off more expensive?
Is insuring a Cat N vehicle more expensive and if so so by what percentage? My vehicle was hit from behind at low speed (about 10mph) with very little damage sustained. It has been deemed a Cat N write off. I'm considering keeping the car (taking the insurance company offer) and then passing it to my son in a couple of years. I don't want to do this if the insurance cost is going to inhibitive.
Asked on by Jane

Answered by
Tim Kelly
t makes not the slightest bit of difference. It may well be the car is not a total loss, retaining salvage on a 'constructive total loss' may well put you in a financially worse situation as the insurers try to con you by advising they will deduct the salvage value from the settlement. If the repair costs are less than the market value, the car is not a total loss. Request a full copy of the insurers Audatex assessment (not the summary version). This will detail what is required to repair your car and the cost. If the repair cost is less than the market value, request a cash in lieu settlement from your insurer. This should be for the full cost of repair inclusive of VAT. That way, you still have your car, the insurance policy continues, the car is not a total loss and has no category attached.
Similar questions

I was involved in an accident that wasn't my fault. The claims company has deemed my car a write off, Cat N. The damage was all cosmetic - the rear quarter panel, rear door and front door where damaged...

I'm interested in a Cat N (listed as Cat D) vehicle and wanted to know if there is any way to find out the details of how the car was damaged. The garage selling it are telling me it was just external...

Is a repaired Category N car more expensive to insure?